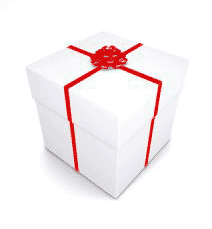 Christmas is at hand, and there are more reasons to celebrate. This time Santa is coming with some cool prizes for you. But Santa just decided to give in here 😉 I am happy to announce a Christmas New Year giveaway with lots of prizes and plenty of Entrecard Cash. Grab them all, it's easy to win!
The prize pool
I have actually split up the prizes so that there will be more winners this Christmas. Here are the prizes awaiting you. There will be a total of 11 winners!
One PSD to XHTML conversion from FeCoding.com worth $139
Any one of the Premium Joomla templates from buytemplates worth $29
125×125 ads for one month (4 numbers) at Windows For Beginners
1200 EC credits
800 EC credits (above 2 from Beauty MakeUp Divas)
500 EC credits
300 EC credits
200 EC credits (above 3 from Windows For Beginners)
How do I participate?
Step 1: Subscribe to my newsletter or feed.
Leave your email address above and click Go. Follow the instructions and check your inbox for the confirmation link. You can subscribe via Feed instead. Feed readers are counted too! Just read the next step.
Step 2: Leave a comment to this post. If you are subscribing via Feed, just leave the name of your RSS reader for verification (e.g. RSS Owl ver 2.0)
Increasing your chances of winning
Some people always want to win and they don't leave victory to luck. For them there here are some ways that will increase your chances of winning.
Blog about this contest with links to the sponsor's sites and you get 7 more chances of winning. All those who do this will

get a micro review

at the end of the event.
Subscribe to Beauty MakeUp Divas and Windows For Beginners and get 5 more chances of winning.
Stumble or Digg Beauty MakeUp Divas (Stumble it, Digg it) and  get 4 more chances of winning.
Comment on any article or Stumble Windows For Beginners (Stumble it) and  get 4 more chances of winning.
Contest Guidelines
Contest will run till 10th January 2009. Soon after the closing of the event, I will select the winners in random using Random.org
Winners will be notified through the email you leave on the comment.
If you do any additional steps to increase your chances of winning, just drop a mail and tell me about it. Your email will be added more times to the final list. (e.g. If you blog about this giveaway, your email will be added 7 more times to the list)
All Rights Reserved (Just to play it safe, lol)
Brought to you by…
I would like to thank the sponsors of the event who helped me bring this contest to you. Without them this would not have been possible. The sponsors of the event are:
FeCoding.com: They are experts in PSD to XHTML conversion and professional web design. Their packages are highly flexible and rates are competitive too.
BuyTemplates.net: Get quality premium themes and templates and enrich the user experience at minimum cost. They also provide custom icon design and logo designs at cheap rates. Check their complete gallery and fall in love with all the cool stuff there.
Beauty MakeUp Divas: Enhance your profile, impress your audience and get things done easily. Find tested and tried, easy to follow beauty tips. Also consider Stumbling the site or just Digg it up.
Windows For Beginners: Easy to understand tutorials about Windows xp and windows vista with lots of tweaks and hacks. You will find yourself thinking like a Geek. Aslo consider Stumbling it.
Please visit the sponsors and support them. Wish you all good Luck and Seasons Greetings in advance.