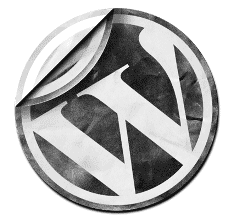 A great theme, lots of quality content, and even some back links. Still you might not be getting traffic for your blog. The content of your site is the real key factor for success, but others have to come to your website to see your content. That's where Website optimization is relevant.
So, what is WordPress Optimization?
Optimization means making the best out of the available resources. WordPress Optimization means tweaking the contents and theme of your WordPress site so as to increase your Search Engine Ranking, Better Search Engine Visibility, Faster Loading of Pages and Better Revenue from Ads. WordPress Optimization is all about boosting the performance of your blog so as to increase traffic and enhance the reader experience.
This series is a report of my ongoing research into Optimization based on WordPress. But a major part of the tutorial will be applicable to every publisher irrespective of the platform (Blogger or WordPress or Drupal). I will keep the content focused on WordPress, with tweaks for other publishing systems wherever applicable.
What pre-requisites do I need to understand this tutorial?
I titled this post, 'Wordpress Optimization for Dummies' because you don't have to know in-depth html or css to undergo this tutorial. Basically I don't know to write html or css from scratch. So you don't have to know anything.
If you can install a theme, and understand atleast one line of html, you are ready for the series. Everything else that you need will be supplemented in between.
What's included in the Series?
This beginner's course towards WordPress Optimization includes:
Search Engine Optimization – Basics, Best Practices and Advanced Topics.
WordPress Theme Optimization – For Faster loading and better visibility of content. Blogger templates will also be addressed wherever applicable.
Optimizing Ads – Helping you make more from your Ad space
Optimizing for Mobile Devices – For better traffic from portable devices.
The contents of the series will be updated and revised as the series progress. These are what I have in mind now.
Tools required for the job
For a start we will need the following softwares and plugins. Any other specific tools will be added on the go.
Firefox Web Browser – That's a must have for any Web Developer. Download Firefox if you don't have one.
Firebug Firefox Plugin – Lets you edit websites in real time in Firefox. There are some related issues in installing this Firefox Add-on. Read this review and learn how to get rid of them. You can Download Firebug for Firefox here.
YSlow Firefox Plugin – A plugin from Yahoo that tells you with reasons why the page took so long to load. It also gives out suggestions to solve them from the Yahoo Developer Network. Download YSlow for Firefox.
Twitter – Twitter is a Social networking community consisting mainly of web enthusiasts. I use twitter to ask for suggestions and get alternatives for softwares. Infact one of my buddies, Juwal Bose helped me test the real page load time of my site. Thanks Jewel.
Stay Tuned
Catch up with the series by subscribing to this blog. You can subscribe via Email and get the free e-newsletter or via Feed and read the updates using any Feed Reader. All the posts in this series will be filed under a category named WordPress Optimization. Stay Tuned…