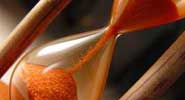 The on-going Christmas New Year giveaway is about to close. If you want to win one of the prizes, you have just 36 hours remaining! All you have to do is to leave a comment here, or on the contest announcing post.
You can win one of these prizes…
•    One PSD to XHTML conversion from FeCoding.com worth $139
•    One Premium Joomla template from BuyTemplates.net worth $29
•    1200 EC credits
•    800 EC credits (above 2 from Beauty MakeUp Divas)
•    500 EC credits
•    300 EC credits
•    200 EC credits
•    125×125 ads for one month (4 ad-spots) (above 4 from Windows For Beginners)
So far, TechTola and Blogger Templates have blogged about this event. Thanks for the support.
T(w)ip: There are lots of ways to increase your chances of winning. You can find them all here.