Guest Article by Jeen Hao from Blogs To Wealth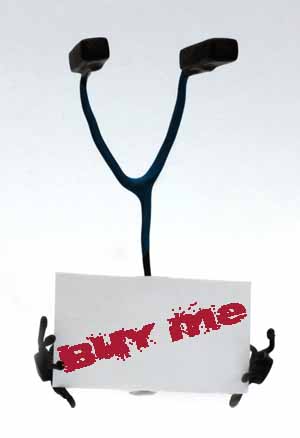 Internet marketing is a very popular in recent days. There are many ways to make money online now. However, do you know that the easiest way to make four and five figures, even six figures in the shortest time? This way is known as affiliate marketing. If you have already involved in affiliate marketing, you will definitely want to know the tactics to double or triple your income, right?
So what is affiliate marketing? Affiliate marketing is the easiest way to make money online because you do not need your own products, deal with customers, create sales page and so on. You will be get paid by promoting other merchants' products. So how you can boost your affiliate income?
In this article, we will discuss some tactics to boost your affiliate income. If you haven't involved yourself in affiliate marketing, you can sign up an affiliate account at ClickBank
Boosting Your Affiliate Income
1. Find a Good Product to Promote
Promote a good product is very important. A good product should be sellable and profitable. When choosing a product, you should choose a product which suits your niche. After that, choose a product with high grav point. A product with high grav point means that the product highly more sellable in the internet. Next then you can have a look on the commission per sale.
2. Promote You Affiliate Product in Your Blog
Promote an affiliate a product in a blog is the most common way to make money via affiliate products. However, you need to have a blog which have high traffic in order to make more sales. Make a post and brand the product. Besides, you can place your affiliate link with sales graphic on your blog post pr ad places. This also will increase your sales. The most important factor is traffic. You will have no sales if you have no traffic. Learn more about boosting your blog traffic from this tutorial.
3. E-mail Marketing
If you are using auto responder in your internet business, this method will be very useful for you. If you have many loyal readers in your mailing list, you can promote your affiliate products by branding the merchant and the product in your mail! Imagine that you have 5,000 loyal readers in your mailing list and we assume that at least 300 readers buy the product, think how much will you earn? E-mail marketing obviously is a good way to make more sales. No harm, so give a try!
4. Promote Your Affiliate Product in Your Free eBook
I realize that many people love free stuff. I also like free stuff. What you can do is write your own eBook and give it out for free. In the eBook, you can promote an affiliate product and put you affiliate links. If many people grab your free ebook, it makes more chances to generate sales.
These are the four simple tactics which you can use to boost your affiliate income. No harm to give a try and I wish you the best. The most important thing is consistency. Never give up because if you quit, you have already failed!
This article was written by Jeen Hao. Jeen have also authored another article on Monetizing your Blog. Check out his blog, Blogs To Wealth where he writes about more Money Making Strategies, Marketing, Blogging and related stuffs. If you wish to write a Guest Article, you can do so here.