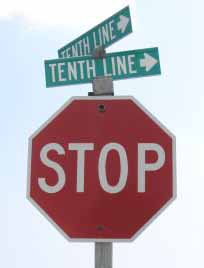 If you have ever used an Open Source Software, you would have come across the GNU license (usually shown during installation). I have never paid attention to the license, until yesterday when I was installing WordPress 2.7. Suddenly I realized that the license itself was not covered under the GNU license!
For Non Geeks (skip this if you understood the title):A GNU license is a common code issued by the Free Software Foundation, Boston, which covers Free and Open Source Software. Software covered under GNU give the user total freedom over it by providing access to its source code and liberty to modify, adapt or distribute the software. Operation systems like Ubuntu and CMS like WordPress and almost all Open Source Softwares are covered under this license.
A paradox as defined by The Oxford Dictionary on my Desktop is, "An apparently sound statement or proposition which leads to a logically unacceptable conclusion"
Extracts from the GNU General Public License version 2
Everyone is permitted to copy and distribute verbatim copies of this license document, but changing it is not allowed

Another extract that defines Free Software:
When we speak of free software, we are referring to freedom, not price.  Our General Public Licenses are designed to make sure that you have the freedom to distribute copies of free software (and charge for this service if you wish), that you receive source code or can get it if you want it, that you can change the software or use pieces of it in new free programs; and that you know you can do these things.
The paradox is that, the license is intended to install in a user, the freedom to modify the software but the license that covers the software is not free to modify.
Actually the license protects itself (and all the software it covers) by removing the users rights to edit and modify it. Else, some evil minded user might start editing it and spread own copies of the license, thereby destroying the very meaning of free software. For e.g., he could add a clause that users are not allowed to adapt from his software and that would mean that the license is not free, and then there is no point in a GNU license. But it's funny, that the license itself is not covered under GNU license. 😉
Sometimes you may find strange clauses in official documents which are normally considered as not-for-human-reading. Once I read the Blogger Terms of Service in full and found this towards the end of the document.
IF YOU HAVE READ THIS FAR THEN YOUR EYES PROBABLY HURT. ALL CAPS, WHAT WERE WE THINKING? HOWEVER, WE ARE NOT LIABLE FOR THIS OR ANY OTHER OCULAR MALADY.
(This extract is from the Blogger TOS in October 2006, but now Google have updated it and these lines are missing. I had a copy of the old TOS in my archives.)
Have you ever found anything like this? By the way, do you read the license agreements or TOS? Share your findings.