"How do I promote my Online Store?"
"How do I get more people to come to my website?"
"How do I get people excited about my products or services?"
These are questions every website owner asks at least once…every day. In some way, shape, or form, every website asks for traffic to visit, shop, and purchase.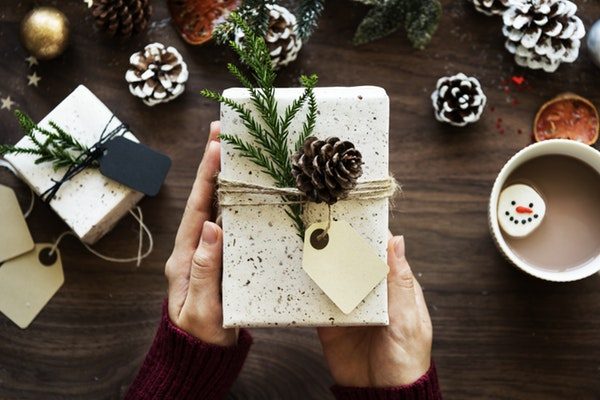 Here are four tips to help you get visitors to do just that.
Creatively Promote Your eStore
Your online store isn't much good if others cannot find it. Make your site easy to find by giving it a simple URL and a catchy, but relevant business name.
Leverage applicable social media outlets – keep it simple. You don't have to use them all, but whatever venue you choose, use it well. One effective way to do that is to create an event-based or seasonal calendar to promote special sales or promotions. Then, keep your customers in the loop about what is happening with your products or services. Use email, social media, and your blog for best results.
Blogging continues to be a fantastic way to meet most needs of visitors to your site. The importance of the basics of blogging warrant repeating in the context of keeping visitors in your online store:
Make blogs longer than 500 words (800-900 avg) – remember to be overly helpful and give more information even before the customer asks for it.
Keep the topics relevant to your store content or services offered.
Start conversations – use viewers' questions, make requests for opinions, comments, feedback or leverage mildly controversial topics (with caution).
Personalize your tone – if it's fun to write, it's fun to read. You readers will come back time and again to hear what you have to say if you are fun and personable as well as informative or instructional.
Use in-site links and keep them obvious to the viewer – use related topic plug in tool(s), incorporate internal links and make them open in new pages, showcase top posts/pages, or apply a comment redirect tool via Yoast. All of these tools will help your customer navigate your site easily and keep them from looking for information they want from your site and not your competition's site.
Make your contact info obvious – go ahead and put it on its own page, but don't bury it or you'll lose customers who want to reach out to you.
Create a call to action.
Direct users to specific, related topics/posts, information, or deals and discounts
ask for comments on individual blog posts. Invite readers to engage and they will stay longer. The longer readers are on your site, the more likely they are to make a purchase or sign up for information and discount alerts
Direct viewers to free videos, signups, services, alerts, etc. Customers love giveaways, so give them what they want and make it easy to find
Respond to all questions and comments to build visitor trust.
Thank new followers – they like to be noticed.
Check for 404 error messages and correct them immediately.
Personalize Your eCommerce Store
Tailoring your site to individual purchasers is a simple way to build relationships and boost sales:
Create a sense of urgency to purchase or engage by offering a limited time offer using a discount or a freebie when they provide an email address or make a purchase.
Offer suggestions for your services or products at specific times of day or by the location of the customer.
Suggest items or services based on what industry or market they are in.
Leverage Media
Shrewd use of multimedia formats are valuable tools for inviting guest retention on blogs and websites. Video is the most popular method while other mediums include slides, podcasts, image galleries, and infographics.
These are all simple to make yourself and can be personalized or generalized as much or as little as fits your purpose.
If you choose not to make your own multimedia, always double check that they fit with your desired audience and that the information being portrayed is accurate. Scatter multimedia throughout the website and link to appropriate text.
Consider Long-Term Promotional Options
The suggestions provided here are great for initial set up and short-range goals, but the future counts, too!
Retargeting is an excellent way to continue reaching out to visitors to your site. A potential customer's purchasing journey is not a straight line from shopping to purchase. You may need to circle back with them, perhaps multiple times. Retargeting does that.
There are many reasons why shoppers abandon their cart, but by sending those lookee-loos a reminder email, they are far more likely to come back and finish the purchase. These emails can be automated, increasing your efficiency and increasing your bottom line.
Upselling and cross selling are simple and effective ways to promote products beyond those that their customers have previously selected. It's the simple burger-with-fries-and-a-soda concept – find things that go together and suggest them to shoppers.
Cover your bases by focusing on the fundamentals of creatively promoting your store, personalizing your site and communications, considering long-term promotion options, and engaging guests with multimedia and quality blog posts.
It ensures that visitors will want to stay on each page of your site longer. By staying, users will engage with you and purchase your product or services in a natural and organic way.