A guest post by Anil Gupta. If you wish to write one, check out the guest-posting guidelines and details.
When it comes to the success of your blog – there is no way that you can achieve success by simply writing articles, posting them and then going offline. Today's world is marketing oriented. Even if you write good quality content, you must have the ability to market them well.
It is important that you let people know that your blog exists since you cannot expect people to visit your blog when they are not even aware of it. Letting people know about your blog and talk about your blog is called generating buzz and that is done by smart marketing and a little bit of diligence.
Here are a few tips to generate buzz: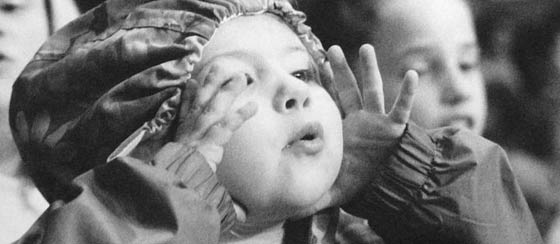 Guest Post Like a Mad Man
Write on your blog first – then quickly type out a lot of quality articles that every webmaster would like to have on their blog. Once you are ready with content – go submit your article to different authority blogs. This way you will find that more and more people become aware of your blog and its existence. Always try to target high-traffic blogs that can send a lot of readers your way.
Guest posting is a super-effective way of generating buzz – and at the same time most under used. You must guest post a lot – that means even 20 blogs each month if possible.
Get on the Blogroll/Top Commenter List
All blogs have a blogroll and these days almost all bloggers are also using the top commenters plugin. These show the link of your blog in the sidebar of the blog. So when a visitor is browsing that site then he could see your link and click on it.
Even if they do not click, they will definitely read the name of your blog and that is also generating buzz in a way as they will recognize you sub-consciously.
Email other Bloggers
You can always email other bloggers telling them your name and the blog where you write. You can add that you would like to stay in touch with them. Most bloggers would never mind this and would actually be open to network with you.
Try to go for medium to low level bloggers – avoid the biggies of blogging world. Just make sure that your email does not look spammy.
Blogger Meets
Attend blogger meets in your city or make a bloggers circle where you can meet other bloggers in person and help in spreading publicity about you and your blog. Indiblogger recently organized blogger meets all over India.
Hope you found this post useful to generate buzz about your blog. Do you have any other way to generate buzz?
The Author, Anil Gupta writes about interesting topics that will help you create lots of buzz and money from your blog like promoting facebook page, making money writing reviews with sponsored-reviews and generating lots of Google backlinks for your blog.