I was looking around for a post on the PayPal Blog and look what came up.
The post on Resuming Local Bank Withdrawals to India had this: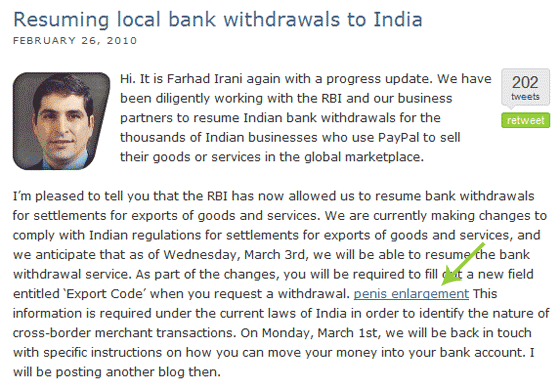 Other posts had Movie Download Links, Twitter Tools Links and the like. Some links like the movie download link blend so well into the content.
Looks like someone is drawing out links without taking down any posts so the authors still do not know of this. Or maybe they are selling paid links. Totally in-appropriate.
Time to have a look PayPal!
Update: PayPal have just removed some links, but not all. For instance, the Movie Download link is still in place. Looks like they are selling paid links.