Guest Post by Mr. I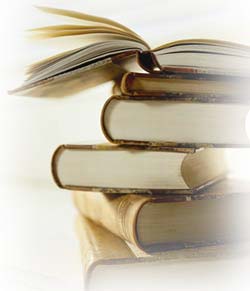 'Success is neither magical nor mysterious. Success is the natural consequence of consistently applying the basic fundamentals' – Jim Rohn
Let me ask you a question, "How many articles have you read about being a better blogger?"
While same techniques work for those bloggers, they do not produce even 10% result for 90% readers! Ever thought why?

The answer lies in one word: Basics. Because those 90% who do not get results do not basics right!
To be successful blogger, you here are 5 Basic Blogging Lessons You Must Remember:
Making Money From Blogging is Not Easy: I can hear you screaming, "But Hey, Darren, Daniel, John Chow and many others make lot of money! And they make it easily!" Yes, they make money easily but they have worked on and mastered basics! They did not started out with a high traffic blog. They started out like you, as a small blogger. But they invested time and now, they are there, Making Money without Much Effort!
Content is Not the Only King: Write a top class article and put it on your blog without any picture and formatting. Only a few will read it. Why? Because now, along with content, presentation is also important. Most visitors will not read your article if it is accompanied by poor design! So, take time to find relevant and good pictures, format the text well, use headings, lists and anything.
Traffic is the Key: Unless and untill you have good traffic, nothing will work. You will not get money, comments, subscribers, customers from a blog having very little traffic. Learn promotional techniques and work on increasing traffic!
You Need Goals: Ever walked on road without knowing destination? Blogging is just like that! You need to know what you want to achieve and most importantly, how you want to achieve! Without knowing destination, you will reach nowhere! So, set your goals!
Loners Are Not Famous: To be successful, you need connections. You have to connect with readers, other bloggers and advertisers. You have to interact with readers to get comments. You have to contact other bloggers for help and advice. You have to talk to advertisers to earn! Nothing will happen without interaction. So, learn how to communicate well and you will go a long way.
These were the 5 Basic Blogging Lessons You Must Remember. Have something else to say? Feel free to air your basic lessons in comments.
This was a guest by Mr. I. If you liked this post, check out 10 Magnetic Techniques to Attract Ideas by him or Subscribe to his Blogging Newsletter.