When I hunt for knowledge, usually I turn to Google's PDF Search. PDF's are better resources for two reasons. One – Usually PDF's cover the subject matter comprehensively, Two – Though it's not really hard to make a pdf, usually, the authors are extremely knowledgeable.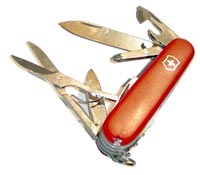 Here is one such PDF that gives you a 10 Point list for Site optimization. This book is basically oriented at an Internet Marketer, but most of the points work for bloggers in general. Having said that, if you are (or would love to be) an Internet Marketer, this book has some relevant information and Study reports that will help you design your site better and improve your sales.
I was impressed by the Direct, To-the-Point style of the book. Most e-books come with a lot of intro and self promotion material, but here you start with the tips on Page 2! Even the conclusion is minimal. If you are planning to write an e-book, you might like to copy the conclusion!
The books take you through the various steps of Marketing, starting from finding your Buyers, keeping them engaged, serving them with what they need and finally helping them purchase what you sell effectively.
Each tip comes with Case Study reports and an action plan, complete with illustrative images on how to optimize your site and improve sales. The author himself is a Marketer and a Web Strategist, with both online and offline Market experience.
Something I found missing was the links to the Case Study reports. For instance, a reference of a case study report from Bazaarvoice is mentioned. A link to the original report would have satisfied a curious reader and would have improved the overall credibility.
When I read the title, I felt that it would be for the Bloggers. Some tips like, how better images improve sales can be adopted by all, but the real target is the marketers. When you find this pdf on an internet marketing blog, you can't complain on the title, can you?

Moreover, marketing your blog is more like selling a product. One tip from the book is "Call your Traffic to Action". That's a simple tweak on the human way of thinking; when someone tells you to do something, the brain has a greater tendency to do it. See, the tips apply to everyone!
Get the book by signing-up for WebTrafficROI's newsletter. I had been a subscriber for some time. No, he doesn't spam!
Along with the checklist, you get a secondary e-book "Napoleon Hill's Awesome Secret!" which contains some self improvement lessons that would help you succeed.
Get the The 10 Point Website Optimization checklist now.