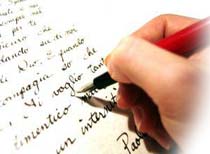 Bloggers are basically writers. Unless you came from heaven with all the skill sets pre-loaded, you need to constantly fine tune your writing skills to make it efficient and effective.
Here is an article which summarizes Effective writing tips from Stephen King's book – "On Writing: A Memoir of the Craft".
I shared it on twitter first, got some awesome responses (here and here), so I instantly know, I have to blog this!

The first tip coincided with an article I wrote sometime back:
Get to the point.

Don't waste your reader's time with too much back-story, long intros or longer anecdotes about your life. Reduce the noise. Reduce the babbling. In On Writing King gets to his points quickly. Get to your point quickly too before your reader loses patience and moves on.
Read the rest of the tips on the Positivity Blog. Get inspired!