Frequency of Updates, Reader Feedback and an active Community, these are the elements that distinguishes a blog from a Website. And when you have all these factors right, you are on the right track to success. It's easy to control Frequency, but the User Feedback greatly depends on the Community around the blog.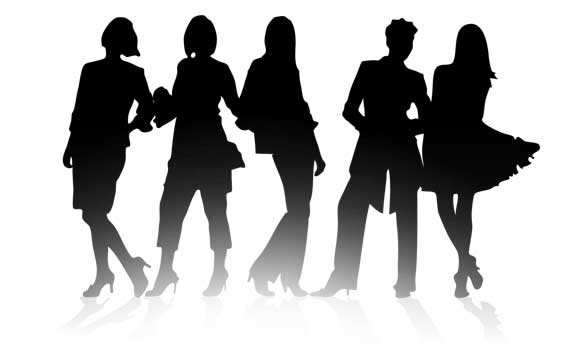 Building a Community involves deep rooted networking, and lots of Community love. A community is something that grows along with the blog, the bigger the community, the bigger the blog as a whole. Here are some amazing WordPress plugins that will help you in building the community around your blog. All of them are hand-picked!

Building Blocks for your Community
These wordpress Plugins will help you network better and stay in touch with your readers. Networking is the key to build a great community!
Thank me later: This wordpress plugin automatically sends a customized message to every commentator. The plugin can be configured to send any number of emails; I have set it to one, so when someone leaves a comment here for the first time an email is sent. The concept of the plugin is to send a thank you note after a defined period of time. I have left enough time so that I can reply to a comment before the note reaches the person.
Make sure that the email address from which the mail is sent is a valid email id. Many readers have contacted me directly by replying to the thank you note and that's a great way to start a conversation! It's a highly customizable plugin.
Subscribe to Comments: You will see a tick box below the comment box that reads, 'Notify me of follow-up comments via e-mail'. That's this plugin in action. This plugin lets a commentator subscribe to comments and stay updated when someone replies to their comment. People seldom trace back their comments, but this plugin will make it easy for them to track the comments and come again to your site.
Top Commentator Widget: Its payback time! Thank your frequent commentators with a backlink and automate the process using this plugin. It stays on your sidebar and lists the frequent commentators. You can choose to reset the list weekly or monthly or never reset at all. Here, the list never resets, so the top stays at the top till someone else comes in!

Contact Form: A contact form is a must have for any blog. I have seen some contact pages with just the email address of the author. That's useful when people are compelled to contact you, but a contact form will do more. It serves an invitation to contact you. Some of my readers often send me a 'Hi' note and I really appreciate that. Feel free to contact me here.

CommentLuv Plugin: This is yet another way of saying Thanks to the community. It inserts a link to the latest posts of the commentator and is quite a good way to lure in comments. But it makes the comment area look very linky and a bit messy. I love to keep my comments clean, so I don't use it. Different people have different views, use if you like it. (See this post on DollarShower to see CommentLuv in action)
There are 4000+ WordPress plugins out there and I haven't even seen the tip of the iceberg. Do you know of another useful plugin? Share it here and serve the community? 🙂