Today, blogging is so competitive that we find at least a dozen bloggers writing about the same thing over and over. But who gets all the attention?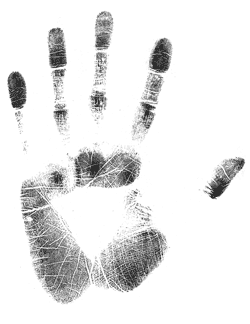 Let me put that question in a different way. Suppose two Mobile manufacturers sell you the exact same phone at the same cost. (Though that's not practical, it should not be very hard to suppose!) Let's call one as Brand X and other as Brand Y. Brand X is an older brand and has been talked all over. While Brand new is a relatively new one.
Which phone would you buy? In most cases, people would go with Brand X. Why?
Brand X is an older one; chances are that they have better R&D.
Brand X is more discussed over and the reviews are good, so you go for it.
Overall Brand X has more authority in the market and more market share.
The above example would explain the importance of authority and branding. People will listen to you when you are a bigger brand. (Think why we rush in and read the Celebrity blogs?)
Building a Brand of your own and gaining authority must be the ultimate aim of every blogger. Revenue and readers will definitely follow. But, branding yourself is not as easy as it sounds. It takes time and lots of hard work.

Let's see how Guest Blogging can help you in Brand Building…
While Google can send you lots of traffic and reward you with a PageRank, it seldom helps you Brand yourself. Guest Blogging holds a key. Some insights follow but before that, let me suggest some guidelines that will help you guest blog well.
Choose a host blog in the same or similar domain. For instance, if you are a Programmer who shares Programming tips, you should never go and write for a Fashion Blog. Instead, write on another Programming Blog or at least a Software blog. Who would be interested to read your codes on a Lifestyle blog?
Write on things that you are really good at. If you are good at reviews, write a good review for the host blog. Don't write about things that you are new to, or have no idea about. A guest post is your free ad, make good use of it.
Don't always aim for the best host in your niche, select blogs that are one step ahead of you. You might not be able to meet the needs of the readers of the best blog in your domain; the visitors you get will not stay with you. Instead find blogs with competitive content quality. Less is often more online!
Choose blogs that have an active community rather than a huge number of readers. See if the blog is getting comments and see how the readers interact with the author. You might not get the same response, but a community definitely helps you convert (i.e. pull them to you) better.
Preserve your identity. Don't go around and copy the style of the host blog. Ideally, you should learn the taste of the readers by reading the comments of the host blog and how they respond to the posts. Tweak your style so that you can make them happy, yet preserve your identity.
Never send out pre-published matter or controversial topics. Pre-Published posts put the host blog in trouble. If you are creating a controversy, the readers might not take it, since they do not know you. Instead publish controversial posts in your own blog where the readers understand you better.
Lesson learnt, recently: If you are hosting guest posts, always check that there are no duplicates elsewhere. (Thanks @Anand for the tool & analysis and Sriraj for some great tips!)
So if you are so-far-so-good, these are what you MIGHT get in return. And you won't get any of these from Google!
Guest Authors are considered as specialists. In the eyes of the readers of the host blog, the Guest Author is the authority in what they speak. (If you have followed the Guideline 2 above, now you know why its right.)
Guest Authors are certified authors. Not all posts you submit will get accepted at the host. They definitely maintain certain quality standards on their blog, so if you are accepted, that means you have passed the test. You are certified!
Guest Blogging might not bring you good traffic or a peak in readership. But what you get would be of quality. More than passive readers, you might end-up with new members to the community.
You build a good relation with the host author and the readers. As a co-blogger, connections and relations always help. The networking effect is huge, experiences speak!
You get some Quality backlinks and a bit of promotion. It's easy to get a backlink from someone, but getting quality backlink is different. Often you are allowed to link to relevant posts and to your homepage.
When you sum up all the above, you polish your Brand and Build a little more authority with every guest post you do.
The time you spend to write a guest post is definitely worth when you weigh the rewards. Remember, most A-listed bloggers have relied on Guest blogging at some point of their career. If you ask me at "what point of time should I start guest blogging? " I recommend you read this article on planning your milestones right to get a picture of how to organize your way to success!
Now if you feel that its time to write a guest post, you are most welcome to write here! Good luck Guest-Blogging!