The most important thing about any blog is the author of the blog! It is his views that he writes on the blog. This is why, when celebrities start blogging, the blogs become an instant hit. (What if Britney Spears wrote with a fake name? Will you read it that way as in the other case?)
So does a blogger have the total freedom of speech? Unless you are not writing about critical National Security issues, you have all the freedom to write about anything. Your readers will take all your views as your own. One day, you decide to write a paid product review but you choose not to mention in the post that it's a sponsored post. Don't you think it's unethical? So you choose to disclose that it is a paid review, but the sponsor doesn't want you to mention that in the review. This is where a Disclosure Policy will help you.
What is a Disclosure Policy?
A disclosure or a disclaimer is all about transparency. It is a document that tells the world what are the policies that you adopt on your blog. For e.g. it might be your policy not to accept paid reviews that does not allow you to mention it as a sponsored post. If you accept money in exchange of links, say it, if you do paid reviews, let everyone know!
No, disclosing your policy is never going to take readers away. Instead, being transparent makes you more trust worthy and will definitely glorify your online identity.
How does a Disclosure look like?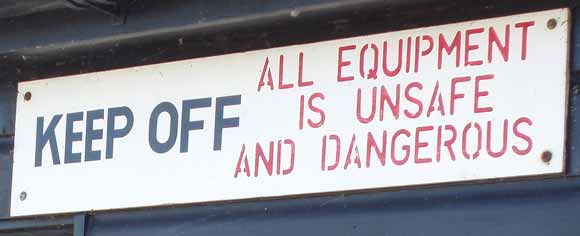 This blog is a personal blog written and edited by me. This blog accepts forms of cash advertising, sponsorship, paid insertions or other forms of compensation.

This blog abides by word of mouth marketing standards. We believe in honesty of relationship, opinion and identity. The compensation received may influence the advertising content, topics or posts made in this blog. That content, advertising space or post will be clearly identified as paid or sponsored content.

The owner(s) of this blog is not compensated to provide opinion on products, services, websites and various other topics. The views and opinions expressed on this blog are purely the blog owners. If we claim or appear to be experts on a certain topic or product or service area, we will only endorse products or services that we believe, based on our expertise, are worthy of such endorsement. Any product claim, statistic, quote or other representation about a product or service should be verified with the manufacturer or provider.

This blog does not contain any content which might present a conflict of interest.
That's looks way too professional, can I copy this?
I copied it myself from somewhere else!
You can create similar disclosure policies easily at Disclosure Policy. Follow a six step survey with radio buttons only. You don't have to type in anything; they will generate the policy instantly based on your choices!
Well, this was supposed to be a website review, but Disclosure Policy can speak on itself and doesn't need a detailed review. Go ahead and make a quick disclaimer for your blog!