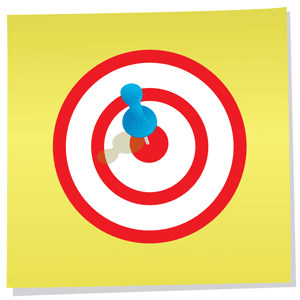 A goal without a time limit is no goal, says John Chow. For the first time in my blogging career I am strategizing for a whole year. Here are the site goals of Million Clues! for 2009.
Things to Do in 2009
Increase the posting frequency to one post in 36 hours. This month, I had been doing one post in 48 hours. One in 36 hours means 20 posts a month and 240 posts in 2009
Reach to 1000 RSS readers. Presently the maximum recorded count is 105. That means about 900 new readers for the year 2009.
Improve Google Page Rank, Alexa and Technorati Rankings. Targets are Google PR 5, Alexa Rank below 100k (now around 500k) and Technorati rank below 100k (now around 400k).
Increase the monthly page views from 2500 to 15000. That's 6 times more than the current hits; I will have to work harder 😉
Host 15 Guest Posts. At present there are 2 guest posts from Jeen Hao. At the end of 2009 the targeted guest post count is 17. You can help me with this by writing a guest post.

Host 4 Contests. Besides contests like the one running now, I am thinking of giving out all the Entrecard credits to the readers every month.  4 contests means, one in every quarter, so stay tuned!
Publish my first theme, first plugin, first video and first eBook. I have started working on the eBook and the theme.
Get more active on Social Networking and Book marking sites like Stumble Upon, Digg and Delicious. Currently I am active in twitter alone.
Help a new Blogger setup his blog, find a affordable host and help him (or her!) find traffic.

Take a session at an offline social meet like a BarCamp or a BlogCamp.
Make more friends online. I don't want to restrict this by any number, find maximum good and loyal friends. At present friends are the only returns I have from this blog.
Well, so there are lots of things to do. Now posting this online makes it a commitment and now I don't have an excuse not to do any of this. So its good to make similar public posts, I think this is going to make me more responsible towards my goals.
Leave your site goals, (either links to your site goal post or the goals itself) here. Maybe we can think of a gift if you complete all your site goals for 2009.