Guest Post by Girish G. If you wish to write one, check out the Guest-Blogging guidelines.
Write articles and submit them to article directories
Submitting your own articles to article directories has been proven time and again to generate steady, long term traffic to one's website. Another way to take advantage of your articles is by collecting a list of Ezine publishers and submitting your articles to them.
This accomplishes 4 things.
It sets you apart from others as an expert in your field.
It helps give you and your site name recognition.
It provides many links back to your site to help increase your rankings.
It provides viral traffic as your articles are spread over the Internet.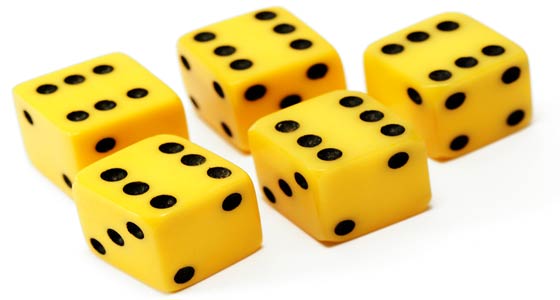 Effective use of Signature
A simple, little thing such as adding a signature block to your email can bring traffic to your website. A signature block is that small block of text you see at the bottom of an email you send or receive. We've all seen this many times and you probably didn't even realize that this was prewritten text that goes out with every email sent from a particular email address.
Normally, your signature block should consist of your name, your website URL and perhaps a slogan. If you don't have a signature block setup in your email, DO IT NOW! This is yet another form of advertising you can capitalize on very easily.
Add your signature block on all your outgoing emails, your auto-responder messages, when posting in forums, everywhere your name goes, your signature block should be there.
Build a list of subscribers.
Your list is the ultimate tool for keeping in touch with your website visitors. You will hear many, many times about how having a huge list of subscribers can literally mean big income for you.
Having a huge subscriber list allows you to generate mountainous income by selling multiple times to the same customers over and over again. When you need money, all you have to do is find a quality product and endorse it to your subscribers.
With an opt-in list you can get massive high-quality traffic to any website instantly. Having a large subscriber list also opens many doors for you. You will have greater success getting JV partners, as well as opportunities literally thrown at you.
The benefits are endless.
Create a weekly newsletter. This is a great way to start out building your list. Create a free gift package, maybe a report, an eBook, software, etc., that you can provide to your signups as incentive. Make sure your signup form is placed predominately on your site.
Free Giveaways – Free Report
A Free Report is great incentive for your newsletter signups or squeeze page prospects. You can take a couple of PLR (Private Label Rights) articles or an eBook, create a report from them. Just make sure it has the same subject type as your business or newsletter so you keep the interest going.
Once you have created your free report, offer it as incentive for visitors to subscribe to your newsletter.
Everything is billboard
Advertise everywhere you can. Classifieds and Safelists, among other of these types of advertising places, can still get you traffic. They may not be as effective as they once were, but they are still around and plentiful. Commenting effectively, guest blogging etc are again different forms of advertisements. Explore the opportunities.
Socialize, Connect and get Connected
This topic is enough said, but due to the importance and relevance I would like to special mention this. Select three or four favorite social networking websites and actively involve in this, again this is another list building activity. By saying this, never overdo it. Be moderate and genuine in your involvements.
Create your own products – start an affiliate
Creating your own product is not that tuff, you can create a simple screen cast video, an eBook , a podcast but make sure it gives some value to the readers. Then start an affiliate program! Starting an affiliate program is one of the greatest ways to get high quality traffic to your website. Almost every successful business online has got an affiliate program. It multiplies your revenue and popularity. If you haven't started yet start doing it NOW.
The Author,  Girish G is the owner of dotgiri.com. He is also the author of the "Proven Traffic Building System" which you can download for free by signing up to his newsletter.