One of the mistakes I made while starting off this blog was that I crated huge number of categories. One day I sat down with a piece of paper and decided, these are stuffs that I am gonna write on my blog, and these are my categories.
I ended up with a lot of categories and sub-categories. There are some categories that doesn't even have a single post, to this day.
Here are the lessons
Making Good Use of Categories and Tags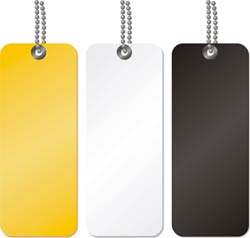 Have a few categories only. Ten or lesser is good. Say you have 500 posts, and 10 categories, 50 posts per category is fine.
Make the categories broader so that you can accommodate more number of posts. A category named WordPress can include a larger share or posts than a category named WordPress Themes. How broad you wanna go depends on your Domain.
Do not go for sub-categories. Instead use Tags to sub-categorize the posts. For instance, Say WordPress is the main category. You can have tags like WordPress Plugins, WordPress Themes, WordPress Hacks etc.
Tags may be plenty, 3 to 5 tags per post is healthy.
One post goes into one and only one category. There is no point in categorizing a post in many categories. Instead use Tags to group similar posts. For instance, posts about a WordPress plugin hack could go under the category WordPress and Tags as WordPress Plugins and WordPress Hacks.
If you use the All in One SEO Pack, and your tags contains keywords, make sure you check 'Use Tags for META keywords' in the All in One SEO Settings.
Good luck!