An article by outside contributor, Becky Wilcox
It's infuriating when you're set to launch or submit work and your net connection drops out. Even worse, losing the work because of the shoddy connection.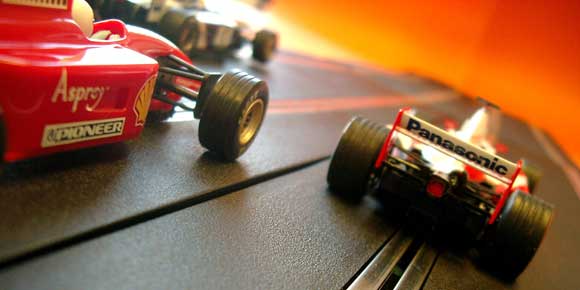 Good Internet is one thing I'd add to the secrets of entrepreneurial success.
I sound kind of salty, don't I?
For good reason considering I'd estimate thousands of dollars lost in the past several years as a result of lost Internet connection.
Unexpected outages lasting full days
Sudden drops during a VOIP sales call
Corrupted files from faulty file transfers
Sheesh.
When you're working from home and relying on a stable Internet connection the thought of "I'll go with the cheapest option" shouldn't come close to being entertained.
Here's what you can do to find the better options for your area and why you should.
Finding the Best Net Deals (and What to Ask)
It's surprisingly easy getting the best deals for your home Internet connection if you exhibit patience.
Most people will set up their connection, and lock into a contract, upon moving into their place. They're quick to set up because they want entertainment.
Take a moment to understandyour options to receive the best services provided.
#1: Know the types
Your connection types are limited depending on your geographical location. Those living in the boonies shouldn't expect lightning fast speeds.
Generally, you're looking at:
A good way to measure how much you need is to take a previous bill and look at the bandwidth. This way you have an idea of how much data you typically use on a day-to-day basis.
Broadband is your best option for most locations. Though, it's worth considering a second line for the sole purpose of your home business to prevent disruptions caused by the home-wide connection.
#2: Ask the questions
See how they handle and respond to these questions:
How much is the total service after taxes?
Are there data caps or throttling?
Is the service pay-as-you-go or contract?
What is your outage and response time?
Don't worry about the little features like them bundling TV services or DVR. The questions are meant to identify a service ideal for a constant connection to prevent home business disruptions.
#3: Vet the options
Options are expanding with each passing year as competit ion thrives and user demands increase.
Home-wide connectively is becoming vital to home business operations.
The ability to switch from desktop to mobile or tablet is incredibly liberating during those high-disruption times such as when you're working into the evening while others are making noise and entertaining.
This extends to activity when you're out and about.
Consider the option to connect to public WiFi through services like https://www.optimum.com/ as you take the work on the go. Granting access if you stop over at a local coffee shop or eatery while handling business essentials.
In all, call providers listed for your area and ask the important questions (above) to vet the options. Try options offering a 30-day money back guarantee since you're willing to show patience in finding the best.
Think Beyond the Monthly Costs
I encourage small business owners to think outside the cost bubble when selecting services. And, think about the detriment having lower-quality services does to your business operations.
What would happen if…
Delay. Your project is delayed because your connection goes down right at the zero hour; it's live, but you're unable to add online promotion or field incoming questions and feedback.
Deadlines. Having long or repeat outages disrupting your work submissions; having the client feeling burned and likely seeking services elsewhere.
Professionalism.Would you work with someone constantly asking for extensions or needs to reschedule because their connection is shoddy? Of course not. Bad connections ruin personal brands.
Frustration.A lost piece of work due to Internet outage will offset your routine; when you're billing by the hour, that's lost income and worseyou're spending double the time making up for it.
I don't know about you but I wouldn't risk my time and business viability on saving $10-$20 a month. Especially when a single outage could cost hundreds (if not thousands) in lost productivity and contracts.
Do you feel the extra costs of a high-speed connection are warranted for your business? Why/why not?