I missed out last WordCamp India, but I had a feeling of being right there, at the event, by following #wci on twitter. Thanks to the amazing Live Tweets.
Again, I missed BarCamp Kerala 5, and was stuck before my PC at home. I knew a good share of the people at the event, still I didn't get the feel of the event.
Why were #wci tweets so efficient and why were #bck5 tweets suck not so good?
Of course, BarCamp Kerala should not be compared with WordCamp India; BarCamp's are loosely organized unconferences, whereas, WordCamp is a well coordinated, international event. Still, effective tweets would help convey the ideas presented at BarCamp's beyond the walls of the room.
There was another BarCamp Kerala, last Sunday (11-Oct-2009) and I tried to fill up the gap this time by Live Tweeting the same, and as far as I know, it worked. Here is a brief Analysis.

How to Live Tweet an Event, Effectively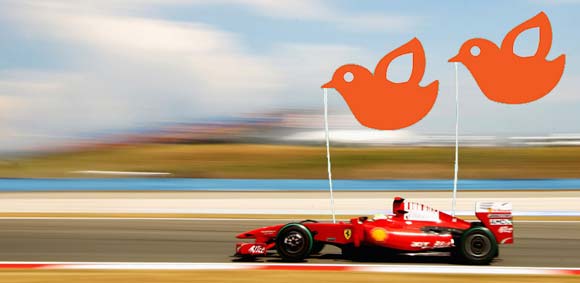 #1 Create a Dedicated Profile
You are going to have at least 500 tweets per event, so create a profile specific to the event. BarCamp Kerala uses @BarCampKerala for the same.
#2 Use a Hash Tag
This is obvious, you don't need to be told this. Hash Tags make it easier to follow the related tweets. Choose a small, yet meaningful hash tag. BarCamp Kerala 6 used #bck6
#3 Everyone Loves Tips
We all love tips, a good share of the blogs just do that. People do not care much about what's going on at the event, or who is on stage. But they always like to know what the speaker is saying about.
For e.g. Instead of Tweeting out event status like, "Mr. X on stage, he is speaking about Million Dollar Mosquito's" over and over, do it once. then start tweeting what he is saying. Like, "Use Onion Peels to repel Million Dollar Mosquito's – says @mr.x #mci"
Your followers would be more than happy to retweet the tips. From the point of view of an outsider, he gets some new info from the second tweet and not from the first. Doesn't mean the event status tweets are unimportant, just don't stick on to it for ever.
#4 Quotes Work Great
Tweepl really love to retweet amazing quotes. And you will find many quotes of wisdom from the talkers at any event. All you need is good typing speed and sharp listening skills. Tag them with #quote in addition to the hash tag of the event.
#5 Pass the Info
Before the start of the event, do these:
Ask the attendees to follow the profile you have created for the event.
Tell them about the hash tag and advice them to tag all tweets related to the event with the same tag.
Request them to retweet relevant tweets related to the event.
Request the speakers to revel their twitter username (a.k.a twitter handle) to the audience right before the start of their talk so that they can associate tweets related to his talk with his handle.
#6 Trend Setters need some serious work
I am told that, right now, there should be at least 3000 tweets to go trending. There would be other parameters like the no. of people involved and the relevance. Maybe Twitter has someone to hand pick the trending topics. (It was much easier in the early days, a chat tagged #AdsenseTalk with three of my friends went trending in about 2 hours.)
Try to convey the idea to the group right at the start of the event and ask them to tweet hard. if you have 30 people tweeting about the event, 3000 tweets shouldn't be very hard. You can do that in an hour and I assume you would be trending. It's your ultimate twitter advertisement, so I think its worth the pain.
It's all fun, anyway!
#7 Third Party Clients Make it a lot easy
I use TweetDeck for most of my tweeting. One can create a search column in TweetDeck and list all tweets tagged the specific hash tag. Using similar clients will help you follow the event better and also makes retweeting easy.
Happy Tweeting. Live!