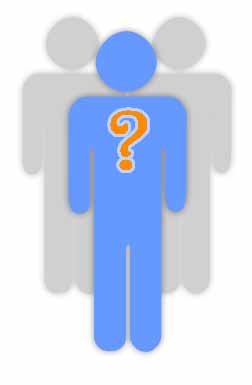 Sometimes after being introduced to technology specialists or geeks (as we all like to call them), and when I realize that they don't have a blog, I wonder, why they are not blogging. Probably they cannot find sufficient time owing to their hectic schedules.
This thought really struck me after I met Mr. Roshy M John, who is the Design Engineer at Wipro Technologies. He is a guy who designs robots and can teach you make your own bot. It is said that in the blogging world, Content is the king. He can write quality content, new and unique. And he should be a blogger, if time permits him.
I was trying to analyze who all should blog and I present my findings here. There are just personal observations, fell free to disagree or support it with your additions.
You should start blogging if any one of the following applies to you.
You should blog if…
You have inside access to technology and can provide insight into the design and production of gadgets and tools that the world would crave to hear about.
E.g.: You can write about the internals of an ipod or report first hand the design considerations of new software.
You are resourceful enough to give advice on anything that the masses use.
E.g.: You can provide 10 tips on safe use of mobile phones or provide a circuit of the design of a Line Following Robot.
After reading some articles on a popular blog, you feel that 'I can write it better' than this, or 'I have some points to add to it'.
E.g.: After you read about a product review on one popular blog, you seem to find that the product is not good as it looks in the review; because you have had a first hand experience with the product.
You are passionate about one thing and would like to get an audience for your views.
E.g.: You are too passionate about Mobile phones in specific and you always can rate mobile phones and you never get bored talking about it.
People ask you for guidance on a specific matter, and you can satisfactorily help them out every single time.
E.g.: Your friends always ask you about computer related doubts and they consider you good at computers.
You wish to have a name and fame in the internet and would like your name site popping out when people google for you.
E.g.: See what you get when you google me
You wish to have a place to put in all your thoughts and get feedback on it, an escape after the long days work.
You wish to find like-minded people like you, make friends or publish your content without an editor in between.
E.g.: People who think like you and those who like your works will follow you. You can make lots of friends and there is no one to moderate your content. You are in total control.
If you belong to any of the above, you are someone who should be a blogger. Blogging is the best way the world can know you better and you can know others better. Money is just a by product. Doing what you love is not working, so if you are blogging about something that you are passionate about, you won't feel the effort. And the real world responses will keep you writing.
Please add your thoughts to this and help me grow the list.