Not every netizen is blessed with a Fast Connection or Unlimited Bandwidth. Thanks to the regulations in switching data plans, I fall into that category of the unlucky netizens. But I stay online almost half of my day and my friends wonder how I do that.
Let me explain how I survive on a limited plan with just 1 GB free usage and yet take home most of the web! Mostly, my monthly usage is under 950 MB and I have never exceeded the 1 GB limit.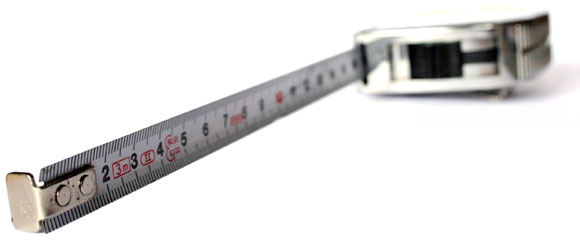 Browse the Web without Burning your Pocket
These are not just tips; this is how I do it. These might not apply to you directly, absorb what looks good and create your own game plan.
Always use Firefox and Opera to browse the web: Both FF and Opera are faster than IE and have got lots of Bandwidth saving features. I use Opera 9.24; since it's not the latest version available, it doesn't support some of the newest features in many web applications. For instance, the new version of Gmail pre-fetches the emails for faster performance which is a bandwidth sucker. It loads all emails including those which you have no intention reading at that time.
Block unwanted Images: Opera can block images via a button on the View bar. A Firefox Add-on ImgLikeOpera does the same on Firefox. Most websites usually contain lots of animations and images which we don't even notice. If you need any images, you can always load specific images (Right click > View image on Opera and Right click > Load image on FF). For sites that I frequently visit, I load all the images once and then select the option to 'load cached images only' so that the reading experience is not compromised.
Block Flash and Adsense: Use the Adblock Plus Firefox Add-on to block Adsense Ads and Flash animations. A flash ad can be as big as 200 kb or even more! This add-on makes pages load faster and saves on bandwidth. If you have ever been to Digg, you might have noticed the number of Ads per page. How fast would the pages load if there were no ads?
Remove the Bandwidth Intensive Plugins: Some Firefox Add-on's like those that bring you the Alexa ranks or Google PR, connect with their server to bring you the stats. If you don't need those stats, disable those plugins. If you need the stats sometimes, but not every now and then, then create a different Firefox Profile with those plugins.
Hibernate Windows instead of Shutting Down: Hibernation saves your desktop the way you left it (Microsoft says that even the mouse location is saved). I save my windows and continue work from last days end. That's saves a lot of unnecessary pageloads and saves bandwidth!
Use Desktop Clients like Pidgin and TweetDeck: Pidgin is an open source chat client that can connect to multiple chat networks at the same time. I use it to connect with my Yahoo and Gtalk friends and clients. Moreover it's a very light client that doesn't suck bandwidth the way Gtalk does. TweetDeck is a must have for twitter addicts. It makes the twitter experience more enjoyable by fetching the tweets so that you don't have to refresh your pages to see if you have new tweets. Saves bandwidth and saves time!
Use a Download Manager: A download manager is a definite time saver. I use the Free Download Manger to keep track and organize downloads. Usually I save the download links and videos with FDM and download all of them towards month's end when you exactly know how much free bandwidth remains. Also you can export the download lists and send it to your 'Lucky' friends with unlimited bandwidth and ask them to download it for you!
Block Automatic Updates: Most software have the automatic updates enabled by default. The software detects when you are connected to the internet and checks and downloads updates. So you loose control on your bandwidth. Instead, I have disabled all automatic updates and I update all my softwares towards the end of the month, when I know how much usage remains. (Thanks Anish for reminding me!)
Disable Opening of Files inline: Browsers open PDF files and Video files inline. It might open a PDF without telling you how big the file is. Worst part, the browser becomes non-responsive until it completes loading the file. Result: You waste bandwidth on a large PDF which you have no intention reading. You can disable that in Firefox Options. Learn how. (Thanks Quakeboy)
Monitor your usage: Use a Network monitor to know how much you use and how much bandwidth remains. It helps in planning things better. I use a Free Bandwidth meter from ShaPlus. It's a good one and has the necessary options. Read the review and download it free.
A little extra can save serious money at the end of the month. If you try any of these, you might feel a little uneasy first, trust me, it will soon fly away. I had been doing these for years!
You might have more tips with you to save bandwidth and browse at lightning speed. Share them here and I will add them up (of course, with credits) to the list 🙂
Related: Visit your Favorite Websites with a Single Character