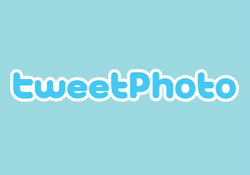 The Twitter Revolution came with a lot of associated products and services. Thanks to the total API support of Twitter, programmers and software developers easily came up with amazing products that compliment and supplement the Twitter experience.
Something which Twitter definitely lacks is Photo Sharing. But now, a team from California is coming up with a promising Social Photo Sharing Service, TweetPhoto. It will be a Photo Sharing Service for both Twitter and Facebook.
I did an interview with the people behind TweetPhoto to digg into what they have got.
Sean Callahan, Co-Founder (@SeantCallahan)
Sean is an alumnus of California State University of San Marcos and currently a student of London Metropolitan Business School with over 10 years of business experience as an entrepreneur, small business owner and consultant.
Rodney Rumford, Co-Founder (@Rumford)
Rodney is a serial entrepreneur, developer of software solutions in the area of new media technologies such as XML, RSS, Podcasting, Blogging, Video, Content Syndication, Facebook and iPhone applications. He currently sits on the advisory boards of three technology start-ups and is the author of the recently released book: "Twitter as a Business Tool".

Me: Where did the idea for TweetPhoto sprout from..?
TweetPhoto: The idea came from using many our passion of taking pictures and sharing them. We think there is a better way of doing it.
Me: There is a popular service named TwitPic which sounds similar to TweetPhoto. How is TweetPhoto different from your competitors?
TP: We aim to change the way in which people socially share, discover and interact with photos across multiple social networks in a way that feels natural and engaging to users. We will do this from a variety of perspectives in ways where there is currently no or little competition.
Me: Will TweetPhoto support Photo Blogging? (That includes User Comments, ability to subscribe to a photo Stream etc…)
TP: TweetPhoto is the evolution & convergence of mobile and web-based social photo sharing. By combining a convenient and easy-to-use photo sharing experience with helpful tools, such as photo and meta data filters, geo tagging, photo favorites, friends photos, customizable widgets, expansive API and a seamless integration into Twitter's OAuth and Facebook Connect, TweetPhoto is feature rich and simply a better way to photo share.
Me: Many developers will love to integrate your service into their application somehow. Will TweetPhoto have API support?
TP: Focusing on creating the best possible user-experience among the applications developed around the Twitter API, the company has partnered with Mosso the Rackspace cloud to host the service. The platform was constructed on the Zend Framework enabling the technology to withstand large loads of traffic. In addition to using superior technology, TweetPhoto will further differentiate itself by offering world-class customer service and support.
Me: Are you monetizing TweetPhoto somehow? What are your revenue sources?
TP: There are several ways in which we plan to monetize the service once it has gained traction. An advertising revenue stream will be present upon launch.
Me: Anything you would like to add?
TP: The Company is in the midst of a viral marketing campaign having launched TweetPhoto.com, a beta invitation site, with more than 2,550 invitations requested to date. The technology platform is in place; service is transitioning from alpha to beta and expected to launch late April / early May.
Me: Thanks for the talk and Good luck with your Venture!
Great News:
TweetPhoto is giving away invites exclusively to my readers (you people!). You guys would be among of the first 5000 in the whole world to use TweetPhoto upon its launch! Grab your Beta Invitation! (100 invites only)

Designers out there: Show off your Designing skills and design a Logo for TweetPhoto. If you are voted, you win $300! Hurry, Contest closes on April 14th. Details here.
Follow TweetPhoto on Twitter | Get an 'I'm Invited' Badge