A guest post by Adam Green. If you wish to write one, check out the guest-posting guidelines and details.
There's only one answer to the question, "How many email addresses should I have on my mailing list?"
More. As many as you can get. Pile 'em on.
Assuming you're getting email addresses from targeted individuals who opted in because they already had an interest in your content, your business, or whatever it is you sell, there's no such thing as having too few email addresses.
But how do you build a list from scratch? Here are a few easy ways to get started:
1. Put your sign-up form above the fold.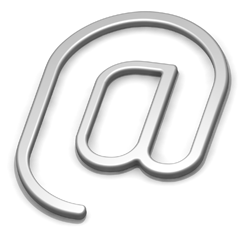 You probably already know that the sidebar is a good place to put your sign-up form, but is your form where visitors can see it?
Placing the sign-up form below the fold is a no-no. Readers are less likely to find it, which means they're less likely to opt in.
That doesn't mean the sign-up form needs to be the first thing in your sidebar. Just make sure nobody has to scroll down in order to see it.
2. Give something away.
A free product offers an incentive to sign up.
Lots of bloggers give away free eBooks, white papers, or reports in exchange for an email address. If readers know they will receive something of value, they're more likely to drop their email addresses in the opt-in box.
But just because others give away books doesn't mean you have to do the same thing. Get creative! Design a free course or create a free app (if that's your thing). Offer them something extraordinary that they're not used to seeing.
The more you can blow them away, the sooner they'll become raving fans.
3. Include multiple sign-up forms.
Experimenting with sign-up form placement can be a great way to get more email addresses.
For example, lots of bloggers invite readers to subscribe to their feeds at the end of each post. On some posts, why not replace that call to action with an opportunity to join your list? Test this to see how many readers sign up. You can always reevaluate when you see the results.
4. Archive past newsletters.
Don't beat around the bush. Give readers a sneak peak at those great newsletters you're publishing!
Simply upload selected newsletters on your site, and include an easy-to-locate link from your blog to a newsletter archive page. That way, readers will be able to see exactly what your newsletters give them before signing up.
There's no reason to fear doing this. If the content is truly useful, readers will want to join your list after reading your newsletters.
5. Put a checkbox on your purchase page.
Ok – this tip may only relate to your blog indirectly, but who's counting?
If you sell products on your Website, don't forget to include an opt-in checkbox on your purchase page or checkout page.
Whether you leave this box checked or unchecked by default is up to you. Either way, it's just one more great opportunity to build your list.
The Author, Adam Green is an avid blogger and email marketing savant. On the weekends, you may catch him performing an enterprise file transfer or riding his bike through downtown Atlanta, where he lives and works.