I just published my 50th Guest Post in here. Ever since I started taking in guest posts, I get at least one guest post submission a day or about 40 articles a month. I publish only one or two of them.
First lets see why people do Guest Blogging. There are many reasons for people to Guest Post. Most popular ones are:
As part of their link building campaign. To get a high quality, keyword targeted backlink.
To reach out to new audiences, build the brand and authority of the blog or website.
The amount of people guest blogging to gain new readers and traffic are very low as compared to the people who write guest blogs for link building.
Here is my process of choosing Guest Posts.
Dealing with Guest Post Request Emails
Here is an example of an email that I would usually get asking for permission to write a Guest Post in here.
Hello Team,

Greeting of the Day!

This is someone  from somewhere. I have come to your website and check your website update and really impress of your website unique content and Decided to Post blog on your website. Here I am attaching one .docx attachment of Blog.

Kindly Review the Same and Update on your website.
Hope you will respond me ASAP.
Thanks & Regards,
Here is one another:
Hi,

This is someone. I'm a regular reader of your blog and enjoy the content you are providing on your website.
I want to contribute some guest posts fully matching your website content, please share your thoughts on it.

Thanks & Regards,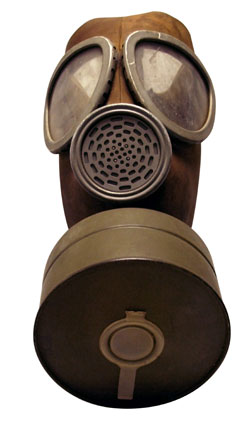 Dear someone, If you are a regular ready how come you never seen this page where I have all the guidelines? From the look and feel of the email you can instantly say they are fake emails. My strategy here is not to reply to any of these emails. If this person is a genuine person, and want to really write one, he will get back to you again.
Check the email address of the sender. If it says some marketing-agency or social-media-agency or seo-company then what you are going to receive is a useless article. Better don't reply to that email.
In case you choose to reply be very specific on the following:
Tell them that you are looking for only quality posts with value and not a marketing post. For many emails thats the end of it, they wont respond again. Others send in good posts.
Send them your specifications or a link to the page where you have them.
Once I Receive the Post
Now that they have sent me the Guest Post here are the things I do:
Google Search: I copy paste a portion (maybe a whole paragraph) of the article onto Google to check for duplicates. If the article has been previously published there will be a copy on Google.
Again, I copy paste the title onto Google and check for copies. Content writers are smart at rewriting articles, but if there is a exact title match, then we know the sources.
Check for Bio. If the author has not sent me a Bio with the post, usually I reject the post (unless the content is that good).
The Most Important Check
The one thing that overrides everything else is this: Quality check. Read the article and see if your readers would benefit anything out of it. Does it have any valid points. If not, scrap it.
When the article is not something you want to publish, you can reply to the sender (and do reply since they would want to know the status) saying "This is not for me, send me if you have anything else. Thanks"
Guest Blogging is a great way to build awesome backlinks and increase your circulation. But make sure you do that by providing something to the reader.