Running a clothing store, a food joint or an online e-commerce website? Have you ever thought of promoting your business on social media?
Well, if you haven't thought about sharing it on social media, take out your two minutes and think about it now. Social media plays a vital role on our day to day life chores.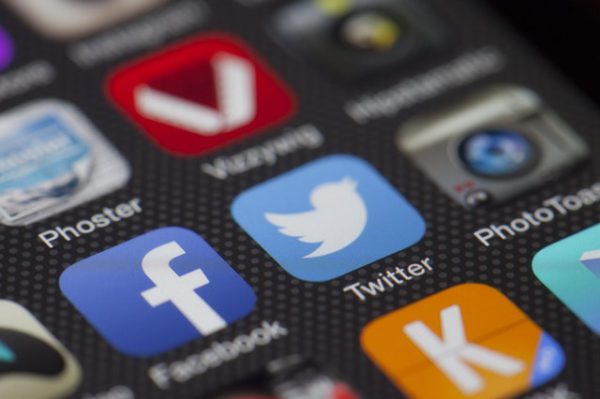 But, not just chores wise men even use it to promote their business and with so many views on their posts they reach a bigger audience then what they could have normally.
If you are also starting your own business or thinking to do so then you must have also considered using social media platform as your major business promoter. Everybody these days make it a point to put their best foot forward in front of the audience on social media.
Almost all small entrepreneurs use websites like Twitter, Facebook, Instagram, LinkedIn and Pinterest. If you still haven't thought about expanding your business on social media platforms then here are the reasons why you should consider it.
How Social Media Helps Your Business?
There are enormous reasons as to why social media can turn out to be helpful for growing businesses but here are some of the main points that can make your perspective clear as to how social media is one helping agent in growing business.
More and more customers
There are approximately 168 million active social media users in India. If you are able to target the right audience you will be able to gain a lot of customers for yourself. Moreover the right key words and the hash-tags on social media will help you gain a massive number of customers for the particular business you have built up.
Social media will yield you better results without any substantial investment from your side except for smart involvement with users and time management. If you put your latest designs, latest trends and any sale in front of social media users, it will but obviously gain more followers for you.
Increasing awareness about the business
Gone are the days of advertisements and it is the time to put on your work on social media. Why? It will help the growth of business in front of the right audience and any query can be solved and a two way communication will be built between both the parties which will enhance your chances of preference amongst the users.
You cannot put up your ideas or your way of thinking or whatever trends you are bringing in your store in front of audience until and unless it is shared on social media platform. If people are not aware of the type of business you run there are very low chances for them to actually open up your store and check it out.
If you have online clothing line and supposedly you don't share any of your collections, sales or coupons on social media platform you will not be able to attract more customers as you would have done if you actually shared it on platforms like Facebook and Instagram.
Enhances website traffic
The more people you reach out on social media, the more traffic it will build upon your website. This is the best way to build more customers and get more revenue out for yourself.
For this you just need to take out 15 minutes out of your daily routine and voila! You will get the desired traffic on your website by just putting up the latest collection or new enhancements of your store.
Website traffic may not result in more sales but it will surely bring you on top of Google searches for a particular product which will enhance more user exposure to your website.
Let's take an example of Mr. A who shares posts about his store on Twitter, if his followers retweet it or like it, the followers of his followers will also see his post and reach out to his store.
Global exposure
For an e-commerce website it is necessary to reach out to the audiences but social media is not bound by borders. Local advertisements are something that cannot reach out to the global customers.
People of other countries love Indian work and if you fail to understand that as to how you can promote your work in front of the global audience it is through social media only.
One can with the help of right type of posts, content, key words and hash tags reach out to greater audience. It also depends upon the type of people you follow and who follow you. Who knows that one post can actually get you more views and more sales all across the world.
Social media coupon campaigns drives more revenue
This trick is hidden to nobody that coupons will drive you more customers and more revenue. We all love coupons and go through coupon website again and again to see which store is offering maximum amount of discount.
One way to gain more customers is to promote your coupons on social media and gain followers attract customers the other way and the smart option is to promote your coupon codes, promo codes, sales and deals on coupon websites which display all legit coupons on their website and provide a link to the landing page of store.
For example, Mr. A promotes his coupons on social media while Mr. B does not, it is quite evident that due to enormous social media crowd Mr. A will yield more profit comparatively.
An average Indian spends more than an hour on social media one way or the other and if your business pops in front of them then the chances of it being a success are very high. The quality of the items depends upon you but the marketing part can be very easily solved with the help of social media as no pamphlet, no advertisement will yield you goo results as sharing of a post on social media will do.
So do not wait, make certain posts, create content, create more coupons and put them all in front of the audience now.