A guest post by David. If you wish to write one, check out the guest-posting guidelines and details.
The large user base of social media sites has made it an attractive destination for businesses of all sizes where they can promote their products and interact with their audiences. But at the same time, social media has poised new challenges too. The mistakes of the businesses that earlier used to get unnoticed are now seen by millions of people, spreads much faster that can cause serious reputation problem for issues or in some cases can even lead to lawsuits.
The purpose of this article is to cover some of the famous social media blunders and to learn from them regarding what not to do on social media sites.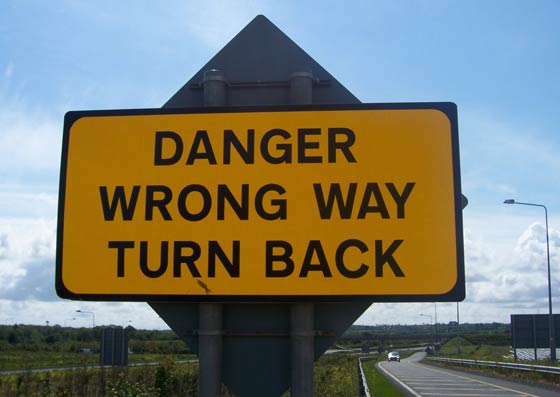 Fedex-Ketchum
Everything started with a tweet of James Andrews "True confession but I'm in one of those towns where I scratch my head and say "I would die if I had to live here! "  (url) when he was in Memphis ( Hometown of Fedex) to present a digital media in Fedex headquarters on behalf of his employer agency Ketchum. Fedex employees treated Andrew's tweet as an insult of their hometown Memphis. Later, James Andrews and Ketchum had to apologize for their tweets.
Lesson learned "Be careful what you post"
Habitat
In June 2009, Habitat the UK's leading furnishing store started using irrelevant popular hash tags along with their tweets to get some traffic for their competiton.  The situation turned ugly when Habitat started using hash tags related to Iranian elections which enticed few Iranian people. On realizing their mistake, habitat deleted all Spammy tweets, individually replied to all twitter users who complained about it, posted an apology on their blog and twitter profile. Later, it was revealed that Habitat twitter account was being managed by one of their interns.
Lesson Learned "Make sure that the person who is managing your social media accounts is experienced and understand what he is doing".
Virgin Facebook Blunder
In late 2008, Virgin Atlantic airlines fired 13 flight attendants who referred passengers as 'chavs' and criticized flight safety standards on Facebook and brought the company in disrepute by insulting passengers. Company took this incident seriously, launched investigation and sacked its employees for violating company's policies.
Lesson Learned "Give proper training to your employees on how to behave on social media sites."
Mark Cuban Twitter fine
Billionaire and Dallas Mavericks owner Mark Cuban was slammed with a fine of $25000 by NBA for publically complaining the NBA officials here and here. Obviously, Mark never apologized and paid the fine.
Lesson learned "Behave properly. Your actions are being monitored"
VodafoneUK Twitter
Thousands of Vodafone's twitter followers got angry when one of the Vodafone employees posted an obscene tweet "VodafoneUK is fed up of dirty homo's and is going after beaver" regarding homosexuals.  Vodafone suspended the employee for severe breach of company conduct policies.
Lesson Learned "Avoid posting anything that can be controversial on your business accounts".
Toyota Australia and Saatchi & Saatchi
The social media campaign of Toyota Australia brought a lot of embarrassment for the Automobile giant. It all started when Saatchi & Saatchi's launched a "Make your Video"  contest for Toyota on Facebook where participants have to create a movie featuring Toyota Yaris. But the competition hadn't received any entry mainly due to low value prizes. But it becomes ugly, when Saatchi & Saatchi started emailing video production houses contests for participating to avoid embarrassment and selected an incest themed video as winner. The whole contest initiated a great debate on social media sites and earned lot of bad comments for company.  
Lesson learned "Be genuine and honest on social media sites. Practice transparency and take care of sentiments of others"
Social media is must for every business but do not let your social media campaigns get derailed because of some silly mistakes. Think twice before saying something on social media because what you say or how you act is being watched by millions of other social media users.
The Author, David Smith is working for conversion optimization company Invesp and enjoys writing on conversion rate, PPC and affiliate marketing.