Organizing a fun yet effective team building excursion for your staff can be challenging. You need to think outside the box when coming up with exciting team building activities.
Essentially, the purpose of any successful team building event is to build trust, encourage creativity, improve workers' communication skills and foster healthy competition.
If you're looking for an illustrious company to help you organize a superb team building event for your firm, these corporate team builders come highly recommended.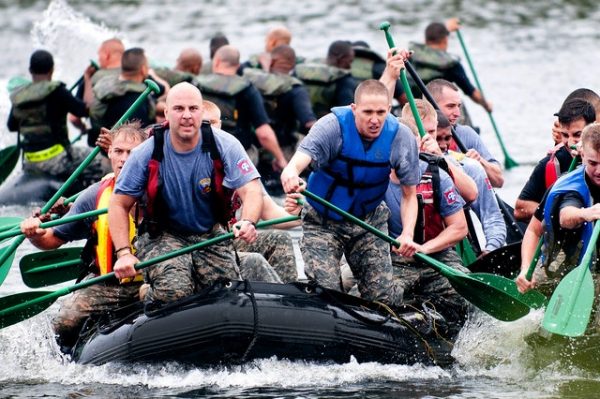 In this article, we'll discuss 4 effective types of team building events run by professional companies.
1. Executive team building retreats
These particular team building events are designed for top executives, high-level managers, directors and CEOs. There's no better way to appreciate company leaders than by organizing creative and stimulating team-building retreats for them. They'll enjoy participating in witty games such as The Pitch, an exciting competition that involves creating and marketing a unique item/service to unearth which team has the best entrepreneurial spirit. Other popular activities include Team Dynamics Dash and Crack the Code.
2. Trust building exercises
One of the main objectives of team building is to build trust among employees and executives. Some popular trust-building activities that your team can participate in include Eye Contact, Running Free and Mine Field. Most people find it challenging to maintain eye contact with people they barely know.
However, engaging in a simple eye contact exercise during team building can help break the ice and build trust among workmates. It's important to make your employees comfortable around one another regardless of the department they work in. Using these simple yet effective trust exercises can help companies achieve this goal.
3. Competitive and active events
These exercises are physically demanding − their aim is to push teams to their limits and win the coveted prizes. After all, engaging in some friendly competition is quite healthy. One specific activity called Float Your Boat requires teams to build a robust boat that can hold two people.
However, they're only provided with cardboard and some duct tape to create their boats. The Tug of War, on the other hand, is a physically grueling game that tests which team is stronger than the other. Companies should always incorporate such fun competitive events when organizing their team building retreats.
4. Hunts and theme park events
Team building should be all about having fun. Organizing scavenger hunts allows teams to explore their surroundings in search of hidden treasures. You can participate in fun quests such as The Great Race to complete a series of challenges while traversing intersections, detours and roadblocks.
You could also opt for exciting theme park events that include activities such as the Epic Selfie Quest. Why not engage in challenging problem-solving events while you're at it? Games such as the Great Egg Drop will help stimulate your employees' creativity and jolt their innovative capabilities.
The effective team building events described above are currently run by most professional companies worldwide. You can also include them in the next team building retreat that you organize.