Are your employees losing motivation or simply struggling to work as a team? It might be time to plan a team building event.
Team building is a lot of fun but its benefits run a lot deeper than a few laughs. By encouraging staff members to work together you improve their morale & encourage them to participate in the workplace.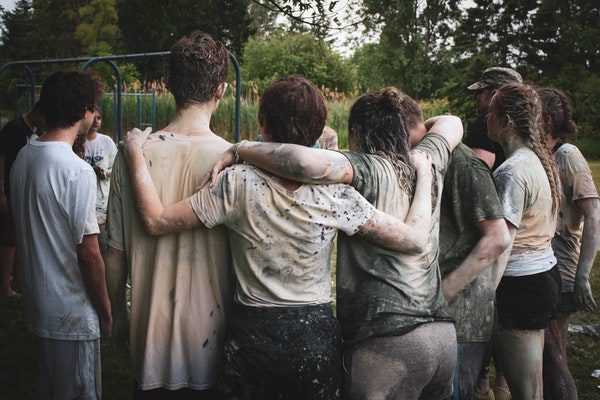 But how do you plan a fun team building event and make sure it's a success? We've put some ideas—from portaloo hire to the day's activities—together to help your team building event become one that's talked about for years. We cover it all.
It's all about planning and it takes a lot of work, but the rewards are worth it.
How to Plan an Outdoor Team Building Event
Have a Goal in Mind
To ensure success you need to have an overall goal. What do you want to achieve from your team building event? Ask yourself the five "W's":
If you have a clear objective, you'll also have a direction to move in.
Decide on a Date
Picking the right date for your team building exercise is essential because it will determine how dedicated your attendees are. Planning it on a workday will be the better decision.
Most employees value their weekend time and will either be frustrated that they have to give up a Saturday or they won't attend at all.
Pick Which Teams Will Go
If you decide that your entire staff team must attend the event you might need to close your business for a day. Otherwise, you'll have to be specific about who attends the team building exercise.
You could base your decision on departments so that intercommunication improves in those segments. Otherwise, you can select certain people from each department or simply let people go at different times.
Find a Venue
Your venue is as important as your date. You'll need to find a setting that's large enough for outdoor activities and where noise won't disturb people nearby.
If you're planning on camping, you'll need to locate a destination that's far away from the city. On the other hand, the distance might be inaccessible for some people. Pick the most practical options for your scenario.
All of these factors also need to fit your budget.
Do You Have a Budget?
If you don't have a solid budget in place you might land up overspending on your team building event which will harm the company rather than help it. There are several questions you need to consider when planning your event:
How much will the venue cost?
If the venue is far away, will you need to pay for transport?
What will it cost to set up the activities?
Do you need insurance?
What other costs will you entail?
Do you need to provide food & water?
Will employees need accommodation?
Having a budget in place will prevent stress in the future. It will also give you a realistic idea of what you can achieve in regards to attendee numbers and venue size.
What to Do When You Need the Loo?
If your event is outdoors it's important to ensure that there are ablution facilities. This means that you'll need to consider portaloo hire if there are no toilets on the premises.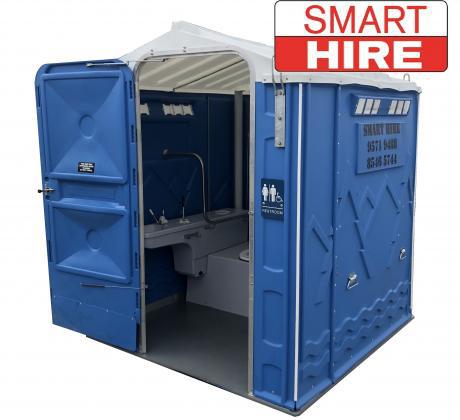 Luckily, these days portaloos aren't dingy or unhygienic. You can hire fancy ones that also include handwashing facilities and even showers. This will ensure that all of your employees' needs are met.
Plan Every Hour to the Last Minute
It's time to decide what team building activities you're going to include on the day. Research what activities are popular and which ones will be the most effective for your industry & to reach your specific goal. You also need to consider what's possible within your budget.
Once you've picked your activities, write out an addendum that you can give to each employee that will show them how many activities there are and how long each one will take.
Not only will this help you stay organised but employees will know what additional items they need to bring and they'll be more prepared.
Why Your Business Needs Team Building
Team building is an important exercise that all businesses should consider hosting at least once a year. It helps improve communication in the workplace which is a vital part of a company's success. On top of this, it has a variety of benefits such as:
Developing a culture of trust among employees and authority figures
Improving company morale so that employees are more likely to be engaged in their work
Helping improve problem solving skills within teams
Allowing employees to meet people outside of their department
As a result, team building improves the workplace environment. Because staff members feel valued and connected, their productivity increases as well. This benefits your employees and company by improving efficiency.
Many millennials also consider team building exercises as a reason to work for a company because of how it impacts the workplace environment and their mental health. Investing in this turns you into a preferred employer.
Final Thoughts
You can't plan a project this huge on your own. Pull a team together that can assist you to ensure your team building event is effective and enjoyable. At the end of the day, it's about showing your employees that you appreciate them so putting in the effort will go a long way.
When your staff feels valued, they're more likely to work harder. A team building event benefits you and your employees. And don't you want to have some fun? No one said work had to be boring.