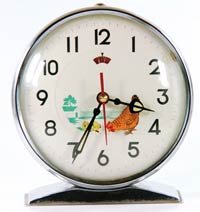 I spend anywhere between three to fifteen hours a day in front of my computer. Before last month, I had this feeling that I was not getting the output of the time I had been spending. Something was sucking away my time and I was low on productivity.
One reason was my slow old pc. I solved it with a new Dell Studio 15 Laptop.
Second reason was behavioural. I started off without much plans, still don't have any, so the way I spent time on the pc was also random.
In an effort to solve the time leakage issue, I listed out where all I spent my time and found ways to solve it. Here is a log of changes I made, it may not apply to you directly, but I believe you will find some pointers towards the solution of your problem.

Busting Time Wasters and Maximizing Throughput
Managing Email Bulk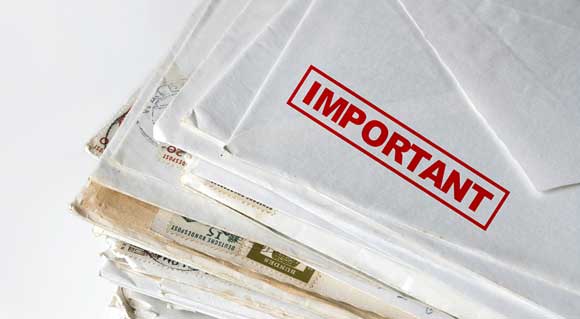 Managing my inbox was the hardest of all tasks I had online. I get anywhere between 100 to 150 emails a day, and I used to spend most of my online time with gmail, so when I sat down to manage my time, emails was my first priority.
I started off by un-subscribing to the newsletters I had subscribed, but those I never read. Saved close to 10 emails a day. I used to think that I would read them all someday; well that someday never came around for the past two years, and never will it come. There is no point in having something that you are never gonna read.
Then there were some newsletters that were not easily scan-able or those often contained affiliate links. The content was good at times, but still reading them was a pain. Was it worth the pain? No. You don't need to know everything in the world, have the phone number of someone who knows everything or close to it. Luckily I have those phone numbers.
I had setup a bunch of Google Alerts, mostly to track people I liked. Some of them were so popular that I would get 5 to 8 alerts daily. I removed all the Google Alerts that were not extremely important.
Some friends and acquaintances used to send me forwards that I never even opened. I was worried that they would be offended if I ask them to stop sending me forwards. Its your time that's wasted – even deleting emails takes time and unwanted emails makes the inbox messy, I used to miss out important emails. I asked friends to stop sending me forwards and luckily they complied without complaints.
I had these invitation emails from social sites. Some friends would join and they would give out their login of their email, and the site would send invitations to all contacts, bet you get a lot of them. At the end of every email there is an option to opt-out from future invitations. Use that.
Spam was the next culprit. I had this habit of checking the spam folder every now and then. 99% of the times there wouldn't be any good email, it would all be pure spam. Now I check spam only once a day and deletes all of them at the click of a button.
Managing Emails Using Filters, Thanks to Gmail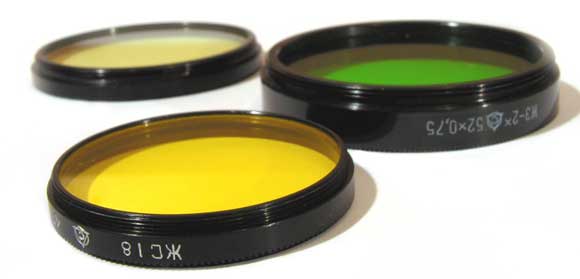 If you haven't noticed yet, the most powerful feature of Gmail is its filters. It took me 5 years to realize the power of filters, because I never tried.
Gmail filters can automatically manage your emails the moment it strikes your inbox. With filters you can label emails from a particular sender or with a particular subject that you choose. You can even archive your emails automatically and skip them from the inbox.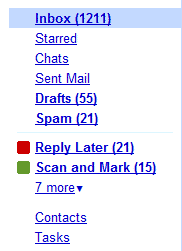 I created two labels – 'Scan and Mark' and 'Reply Later'.
The 'Scan and Mark' label would contain all the emails that would convey the message right from the subject line. I use it to label new comment notifications, new twitter Direct Messages, new Facebook friend requests, replies to Facebook status updates, emails that had 'fwd' in the subject line and similar emails that you needn't open to know what's inside.
'Reply Later' label is to mark emails that I have to reply. There are many uses for procrastinating email reply's. Sometimes you wouldn't have to reply to them at all. Also, you can reply to them when you are in good mood. Writing something in terrible mood is a bad idea.
I created filters that would automatically apply these labels to the respective emails. Most of the time, the 'Reply Later' label would be applied manually.
The first thing I would do after logging in to gmail would be to filter all emails with the 'Scan and Mark' label and scan the headlines. If I find something interesting, I open the email, else I just select all the emails and would mark them as read.
Then I would go to the inbox and manage the rest of the emails. Now I have less than 15 emails to handle per day. That's a huge improvement from the 150 emails I had when I started off. With over 35 filters in action, and more filters added every day, the email problem is completely solved.
Twitter Mania

Next to emails, the greatest time sucker was twitter. I could never work and tweet at the same time, so when I was tweeting I was not working. Twitter is so addictive that I would forget that I have other things to do, so I knew I had to find a way out.
I disabled all the twitter 'following' notifications – the email that twitter would sent you went someone starts following you. I would check the followers once a day and would follow them back, eliminating the need for additional notification and saving emails.
I had created a new twitter account @MillionClues to share out links to awesome blogging and WordPress resources. I had decided not to talk to people in there and I never did. If I do not talk to them, they do not talk to me. That is not the case with @ArunBasilLal. I talk to my friends, they talk back and I am trapped in there. If I did not talk, some would complain. The new account solved this issue.
Most twitter DM's are the welcome messages that people send you when you follow them. A filter would label all emails with subject "Direct Message From" as 'Scan and Mark'. When I scan those emails, if I find familiar users, I read the DM, else I simply mark them as read without opening the email. Auto DM's can go to hell.
Reading Blogs
My love for emails made me subscribe to blogs via email. At first, when I used to read one or two blogs it was cool. Later on, I moved to an offline reader RSS owl, but I still had emails from the other blogs that I had subscribed in my early days.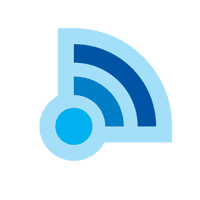 An offline reader had two issues –
1. Though there is an auto update mode, you have to have the program running. In my case, the program was never running.
2. You had to check for program updates once in a while and moving to a new version was pain.
So I moved to Google Reader, no more software updates and by the time I login to reader, all the updates would be there. Instead of me going for the updates, it would bring them to me. Unlike emails, you would have all blogs in one place.
With Google Reader I could subscribe and un-subscribe to feeds secretly. Also, I have it wherever I go, I can read my feeds even from college. Also, If I find myself overloaded with updates, I could easily mark them all as read.
Now that I had moved to Google Reader, I had to un-subscribe from the email updates. When you do that, the author gets a notification – "A user has un-subscribed". Friends would go crazy, thanks to Gmail Filters again.
I created a Filter for the email updates and the action was to 'Skip the inbox'. So I would get all the updates, but all of them would be archived automatically and friends wouldn't know.
Grouping Common Tasks
I read this sometime back in ProBlogger where Darren Rowse saved a ton of his time by batch processing common tasks. I tried the same and its worked.
Instead of handling things as it happens, the following jobs are now handled once per day
1. Reply to comments. (moderating and checking spam queue)
2. Reply to emails and questions (with some exceptions).
3. Reading Blogs via Google Reader.
4. Writing posts once a week. (not fully successful yet, but its getting better)
5. Checking Spam. (Binny advised never to check spam ever, not sure of it yet)
Random Tools
I comment on blogs that I have on my reader, I read blogs once per day, so comments will also follow that schedule. Anand introduced me to a Firefox plugin, AutoFill Forms that would fill out the comment boxes at the click of a button. I find this quite useful. I read a post, then I press Alt + J (the key combo to fill forms) and this plugin takes me to the comment box with Name, email and URL fields filled up and the cursor in the comment box. I can simply start writing my comment, then press tab and an enter.
I use FreeMind -a free mind mapping tool to organize post ideas. Its simple, light and works perfect for me. I can create maps of ideas, group them into points and sub-points and use it as a reference when I write posts. The mind map for this post is here.

The WordWeb dictionary is also helping me out. Right click on any word with the control key pressed and it will show you the meaning and synonyms. Am not really awesome at English vocabulary, so it really helps me out in between chats and tweets even.
Far From Complete…
I just started working with Tudumo, a Getting Things Done (GTD) software recommended by Anand. Yesterday I used it to wake up my sister from her short sleep, more on that later. Oh! I mean more on Tudumo, not the sleep. 😉
Hope you enjoyed reading. What GTD software's do you use? And how do you manage your time? Any tips would be highly appreciated.