Small businesses are a combination of less incentive and fewer workers which give rise to more effort and less throughput. So, nowadays the market demands smart work. Automation is the only way to stand out in this era.
Automation will help the small business holders to raise the throughput without compromising the quality. There are many aspects of automation but Business Process Management (BPM) and Business Intelligence (BI) are the primary aspects.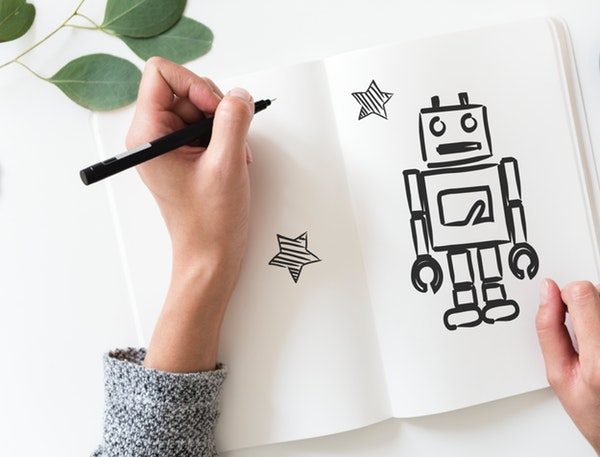 How does it feel when a worker in a small business makes an excel sheet every week to count the salary? That's the most tiresome part. But, automation is the way out to get rid of repetitions of any task.
Banners and hoardings were the major need to disclose a business but social media marketing is replacing this day by day. People are happy to get services at the door. When there is a freelancer, you don't need labour to check and select them as an employee.
Here comes the time management factor. Racing with other competitors is only helpful when there is a network created among the customers. Even, it's easy to track the satisfactoriness of a customer.
Driving deep into marketing automation will help you come across many benefits.
1. Deliver a custom-oriented advertisement
Reaching the customers can be the righteous way to succeed. Automation has made this easier with some clicks. People who used the sketch and hang portraits and pictures, they are being replaced by the employers who click the button and reach the customer.
There are many tools which will help the small business holders to get the mail ids of some great personalities and some other customers who are interested in that field and reach them.
Not every person is happy with the same type of messages. So, the employer can also make personalized advertisements for the customers. Kids won't take an ice-cream with the advertisement which contains the content of romanticism but couples will do. This is the difference between personalized ads and normal ads.
Similarly, messages will be created according to customizations and then sent to the customers in the queue.
2. Managing from head to tail
The primary concern of a manager is to manage every aspect of the business accordingly so that there is no wastage of incentive and time. Awareness camps will take a lot of time to make sure about the content you are carrying.
So, marketing automation will help to create the initial point and final point and travel the content in that direction and it will continue traveling as much as you want. Channels can also help to advertise your content according to the strategies.
3. Save more by eliminating a lead person
Hiring someone to make the forms and get filled up by every employer and check their salary is all about wasting money and time. The time that you spend in training the lead person can lead you to send the forms at a time and get it filled and get the messages back to the source path.
4. Stop travelling and get activated
Your customers are just a click away. So, why do you think of travelling cities to make people aware of your services? Be an active person in social media and the person who is craving for your kind of services will definitely reach you. You don't need to put any effort like travelling, hanging banners and more.
Facebook is one of the widest networks which will enhance your reach to the customers. So, creating good ads about your services will let you own your desires. A person who will click your page will make you clear that he or she is interested in the services. So you need to get their details and tell more about your services by mailing it.
5. Time goes on but services remain constant
At some point in time, people might not be interested in the services but they may think of it afterward. So, banners and hoardings may be destroyed. But, emails can be rejuvenated all again according to the time lapse. So, your services will still reach the customer at any time they need the services.
If you want to make your own rules, then automate the rules and automate the services. Automation, when get prioritized will let you stand in the market confidently. So, never forget to start clicking and socially including your services.

Automate sales, enhance sales!