According to Instagram itself, 80% of Instagram accounts follow at least one brand on the platform.
That brand could be yours.
What's that? You don't really think of your business as a "brand"? Maybe that's your first mistake. Instagram, after all, is about nothing if not branding.
But, hey, if you'd prefer to continue thinking of your corporate Instagram as a "business account," more power to you. It's what you do with that account that matters.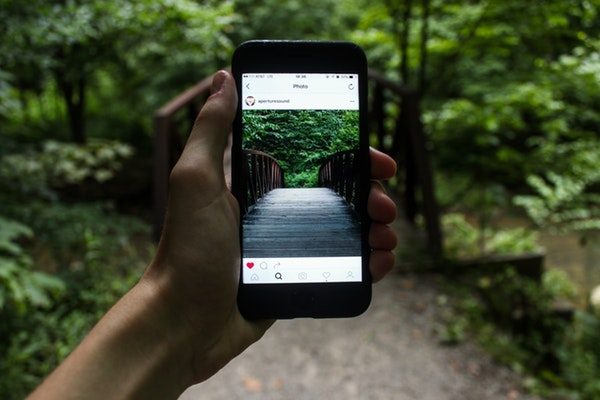 Here's how to make Instagram work for your business, brand, or whatever you want to call it.
1. Use Hashtags (But Not Too Many)
Yep, Instagram has hashtags too. And they're clickable.
To add a hashtag to your next Instagram post, snap your photo or upload your video as normal, proceed through the filters, and then tap out your caption. Once you're ready to add a hashtag, add a '#' sign followed by your desired hashtag text.
You can also add hashtags to existing posts by using the "edit post" option or dropping the tag into a comment on the existing post (without editing).
2. Make Sure Your Company Description Makes Sense
If you haven't already done so, update your company description such that it more fully encapsulates what your organization is all about.
The Centre for Arts and Technology, a digital arts school based in British Columbia, has this locked down: Its description very aptly reads, "A digital arts college in Kelowna & Surrey with programs in art and design, audio, animation, film, photography, IT, and more!"
3. Don't Let Your Story Go Stale
Content posted to your Instagram Story disappears after 24 hours. To be fair, that's an eternity relative to the modern attention span, but it's the blink of an eye relative to your marketing calendar.
Long story short: post to your Story less than once a day at your peril.
4. Don't Skimp on the White Space
White space and lighter backgrounds. White space and lighter backgrounds. White space and light— you get the idea.
Dark, cluttered photos don't pop like sunny, airy photos. Snap accordingly.
5. Curate User-Generated Content
As your follower base grows, so too will the quality of content to which you're privy. Put out regular calls for user-generated content (UGC), holding out tangible prizes or the mere promise of a re-share as enticement.
Remember to honor those commitments; you don't want to alienate the random Instagram user responsible for your next viral campaign.
6. Create Your Own Candids (But Don't Go Overboard)
Time was when the Instagram ideal was overproduced, overfiltered, overthought. These days, it's all about the "I don't care" look.
Without outright disrespecting your brand, there's something to be said for that tossed-off mentality.
7. Go Live at Least Once a Week
Lastly, Instagram Live: Love it, live it, do it at least once a week. It's a low-stakes way to put yourself out there and maybe draw some eyeballs in the process.
Instagram Will Work for Your Business — If You Let It
Let's make one thing perfectly clear: Instagram is built for business. Or, more accurately: Instagram is built for businesses that see its potential.
Do you see that potential? If the tips outlined above haven't given you the inspiration you need to rock your corporate Instagram like there's no tomorrow, perhaps it's not the platform for you.
Wouldn't that be a shame.