Guest Post by Ishan Sharma
Windows is the world's most popular OS. There are millions of softwares for it. In this post, I have summed up 10 free softwares that you will find very useful. Without any further addo, here are they: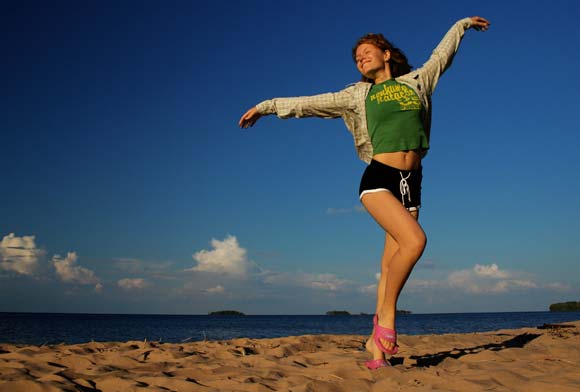 1. Launchy
Launchy will make you forget about Start Menu and even Windows Explorer! It is a small utility that lets you launch programs easily with a few keystrokes. By default, you need to press Alt + Space and it will show up. Just type name of application and hit enter to launch it. You can select the areas to index(start menu, drives etc.). A very nifty utility if you have lot of programs in start menu.
2. CCleaner
CCleaner lets you remove useless keys in Windows Registery safely. I am using "safely" because it can backup all the changes made to registry. It can also remove browsing traces, private data and unused files. There's also a Program UIninstallation option that lets you remove programs and left over registry entries of such programs. It will help a lot in keeping your PC clean.
3. Fresh UI
Fresh UI lets you apply many tweaks to user interface of your Windows without having you to go deep down into the dark cave full of dangers (in short, Windows Registry 😉 )! There are lot of tweaks available right from changing boot screen to removing those shortcut arrows from, well, shortcuts(I hate them!).
Download Fresh UI
4. BootVis
Bootvis is a free utility from Microsoft that lets you optimize your PC for shorter Start Up times. It also defragments your startup programs so that they load up faster. However, it works only with XP!
5. K-Lite Codec Pack
K-Lite Codec Pack has all the essential codecs needed to play major audio/video formats. Install it and forget it, no need to hunt for any codec individually. It also has Media Player Classic which is a light media player.
6. Q10
This is, in my opinion, the best software ever made for writers! Before I tell you anything about it, close your eyes, take a deep breath and count how many times you were distracted when writing your last post. Q10 removes all those distraction by occupying all the space available on your screen(in short, it's a full screen text editor) With no toolbars, no status bars and not even a title bar, this software is perfect for people who like to write without distractions.
7. Game Booster
At any time, there are 25+ useless process running in background on your windows PC. They can take up a good amount of RAM and CPU and this can make games frame. If you experience slow-down with games(especially in crowded areas), try Game Booster. It will close all the useless programs thus increasing amount of available resources.
8. Pidgin
Pidgin is what the doctor has ordered for IM addicts(however, the doctor in case is evil as Pidgin will only make you more addicted!). You can easily manage multiple accounts including many popular services like GTalk, Yahoo Messenger and Windows Live Messenger.
9. Opera
Opera is web-browser complete web-suite that is master of all trades. In small 6 MB pack, you get most standard compliant browser, a capable mail client, RSS reader, widget support, Dragonfly(web page debugger) and notes manager. Opera 10 also has a "Turbo" mode in which it can fasten surfing speeds on slow connections(by compressing images).
10. Your Choice
I will leave this one on readers. Tell me which software you would like to see in this list and why.
This was a guest post by Ishan Sharma. He blogs on Blogging With Success. If you liked this article, check out How To Sell A Dead Horse For $500 by him.