If you'd love to start your own business but think you can't because you live in a small town or city, think again. Businesses can and do thrive in smaller communities areas across America.You just have to find the right product or service.
Of course, starting a business in a small town is different from starting a business in a more populated area.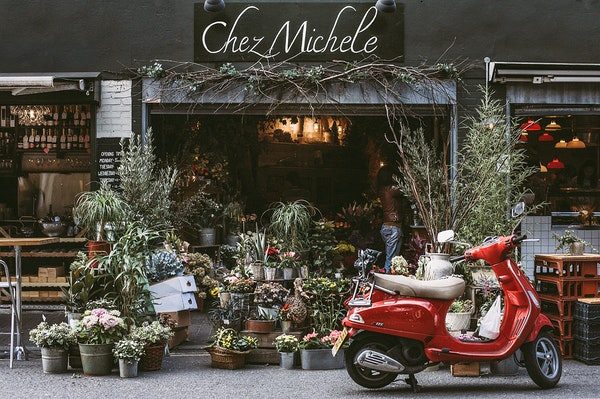 Here's what you need to know before taking the next step.
What Exactly is "Local?"
The size of your customer base doesn't necessarily mean the number of people who live in your town.
Alex Perdikis founded Inride in Maryland's Silver Spring, a smaller city outside the nation's capital. But, because his business serves the entire Washington D.C. region, he benefited from the proximity.
If you live near a more populated area, your small business has the potential to reach customers beyond your town's borders.
Why a Small-Town Business is Better
Starting a business in a small town has decided advantages over starting a business in a larger city. Small-town business benefits include:
Lower overall costs: Rent and operating costs are often much lower in small towns.
A sense of community: Your customers will be your neighbors. As time goes on, you'll build strong relationships with the people around you, both as customers and when you need to hire employees.
Little or no competition: You won't have to worry as much about competition as you would in a larger city.
Small-Town Business Questions
Owning a business in a small town requires planning.
Ask yourself the following questions before you settle on a business idea:
What do the people in my small town need that's not currently available?
What expertise do I have that meets the needs of the local population?
Are support services, such as utility, supply and workforce resources, available to meet my business needs?
Do I have financial resources in place to get through the startup phase?
Business Ideas for Small Towns
What types of businesses do well in small towns? That depends on a variety of factors and the specific needs of your community.
Food businesses
If your region lacks a grocery store, specialty restaurant or some other niche food business, a food-related startup might be exactly what your community needs.
Crafter and antique sales
If you're a crafter, put your talents to use in a craft and antique business. Add space to take consignments for other crafters in the area.
Service business
Does your community need services that aren't currently available? Think about services those in large communities take for granted and see if there's a need where you live. Ideas include lawn maintenance, cleaning, hauling and delivery services.
Learn about recent business events in your small town. Did a business recently close because the owners retired or moved away? Is a business in the process of closing? Does that mean a loss of services or products your neighbors count on? You might be able to jump right in and fill the gap.
The key to any successful business, whether you live in a small town or big city, is filling a need in the region. If you do that, you stand a fighting chance.