Author: Christopher Hughes
As stated previously in 5 Ways to Ensure You Make the Right Hires for Your Business, one of the best ways to achieve sustained business success is to hire the right personnel. To find the best possible talents for your job, you need robust recruitment strategies.
Though word-of-mouth, referrals, and paper-based job postings remain effective, they're increasingly eclipsed by online methods. Today, businesses can connect with job seekers through platforms like LinkedIn, WhatsApp, and even TikTok.
Below we run through a few online recruitment tools you should consider using this year.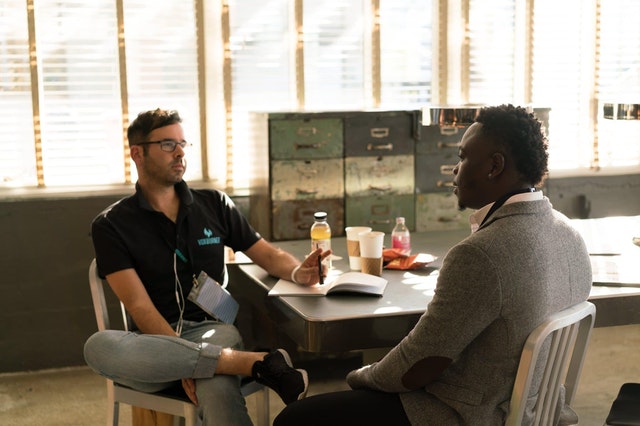 LinkedIn
When it comes to recruiting online, using LinkedIn is probably the first thing that comes to mind. After all, this post on LinkedIn statistics from Blogging Wizard shows that half of American college graduates have a LinkedIn profile.
You can successfully use it for free, too. Here, you can maintain a polished company profile where you can post press releases, recruitment updates, and job posts. You can even tap into your existing employees' LinkedIn networks to find new talent.
WhatsApp
If you're building global remote teams, you can find candidates easily with WhatsApp. India, Brazil, and Indonesia are just some of the countries that make up its 2 million monthly active users. WhatsApp Groups allows you to cultivate your own talent pools with up to 256 people each. You can organize these in terms of job post specifications like location and level of seniority.
A dedicated WhatsApp Business app even lets you create message templates that are automatically sent to candidates at each stage of the recruitment process.
Hello Talent
If you do most of your recruiting via Google Chrome, consider using extensions made specifically for recruitment. Hello Talent is one of the most efficient and easy to use.
All you need to do is visit the profile of a candidate, click the Hello Talent icon on the extensions bar, and know that the tool has stored all the pertinent details in a database for you. In the database, you can add comments and apply color-coding to various profiles to track their progress.
Google Alerts and Google Trends
Google has some tools of its own. This guide on how Google Alerts offers critical business intelligence from LHH shows that by taking a search term like your company name, it can track your online reputation through email updates.
This is crucial, as your reputation can make or break relationships with candidates. Meanwhile, Google Trends generates charts tracking the demand for a particular skill set you're looking for.
If you also use it to compare your company's popularity with your competitors', you can gauge when to step up your brand awareness when recruiting candidates.
TikTok Resumes
If there's one recruitment tool you should definitely look out for, it's TikTok Resumes. TikTok conducted the TikTok Resumes pilot program in July 2021 and partnered with over 40 employers, including Target and Chipotle. Through the program, employers could post open roles on the TikTok Resumes hashtag and invite job candidates to present their resumes in an audio-visual format.
If you're looking to hire fresh talent from Gen Z, waiting for the full rollout of the program may be a worthy investment.
With so many ways to streamline the recruitment process, it may be difficult to ascertain which tools are the most effective. Hopefully, this guide helps shorten the list.
About the author: Christopher Hughes is an aspiring entrepreneur currently working as a freelance writer. He hopes to one day start a pet grooming business.