When it comes to running a small business, no entrepreneur can expect to do everything on their own.
Indeed, no matter how ambitious, energetic, and driven a business owner may be, everyone needs help in order to achieve sustained success.
However, this fact can be problematic for self-reliant entrepreneurs who have trouble allocating tasks and delegating responsibility. That's why it's critical for new business owners to hire talented professionals – especially early on.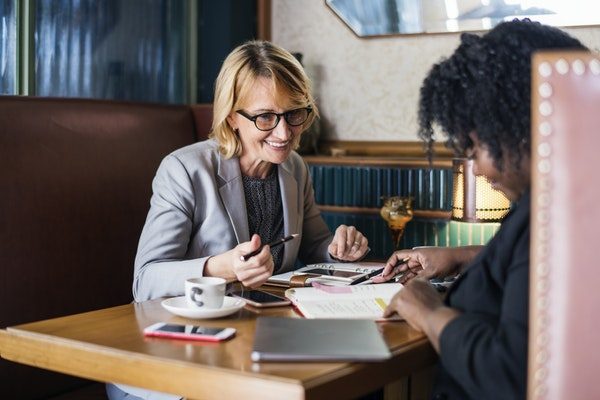 To that point, here are five tips you can use to ensure you make the best personnel decisions for your company:
Cast a Wide Net
Easier said than done, but entrepreneurs who are serious about growing their business should speak to as many candidates as possible.
What's more, modern technology enables many professionals to work remotely –– so don't feel boxed in by geographic restrictions when searching for a new team member.
Coordinate with Your Existing Staff
At the very least, small business owners should let their current employees know they're planning to hire someone new. If you really want to be proactive though, consider including your staff in the candidate-interview process.
After all, it's imperative they get along with this new person and feel comfortable working with them from day one.
Look for Complementary Traits
It's facile advice to say business owners should strive to find dynamic, engaging, intelligent, and innovative employees.
Unfortunately, this vague list this won't help you identify the perfect fit for your operation. Instead, look for someone with skills or abilities that complement your current setup. Hiring ten extroverts who think alike might spark some great conversation, but it won't help your company evolve or push the envelope in any way.
Value Ability Over Experience
Is it a bad thing to hire a candidate with 10+ years of industry experience? Of course not. Experienced employees have a track record and references you can study and, in general, will be "safer" hires than relative unknowns.
Still, it's more important to see where someone is headed in their career – not where they've been.
Identify "Utility Players"
In baseball, a utility player is someone who can come off the bench and fill in at a myriad of positions. In the same way, entrepreneurs should seek out "utility players" in their field who can provide cover for multiple roles.
Candidates who are versatile enough to write a technical blog about 384 well plates one day, and then run a workplace diversity seminar the next will prove indispensable to your operation. Whatever your company does, it can benefit from fresh faces who are willing and able to go the extra mile.
Keep that in mind and soon enough you'll be surrounded by talented go-getters who share your ambitions!