I have been playing around with BuddyPress for the last few days. As some of you might know, BuddyPress is an extension of WordPress that will let you create your own social network. They call it, social networking in a box.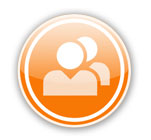 BuddyPress is simply a WordPress Plugin, so for it to work you need WordPress or WordPress MU to be installed already. Initially, BuddyPress worked with only MU, now (thankfully), it works with the standard WordPress as well.
BuddyPress is a total package
Users can sign-up and maintain a profile. There are activity streams or Status Updates (just like Facebook). Other users can reply to someone else's updates. They can make Groups, Forums and Blogs. And with plugins, you can take it to any level you choose to.
I am trying to use BuddyPress to build a social network for my class mates, now that I am graduating this year. (Details on the project and link later, stay tuned)
BuddyPress Plugins
Once installed, BuddyPress takes over WordPress. It has its own features, its own themes and even its own plugins. BuddyPress is still in its infant stage, and there are just 141 plugins out there made for it right now.
I read the descriptions of all of them and test-drove a good share. Here are the ones I picked for my project along with some cool ones.

Installation and activation of BuddyPress plugins is just like any other WordPress plugin. They reside in the same directory as WordPress plugins. Meanwhile, other plugins for WordPress, like Akismet, Contact Forms etc will work here as well.
(btw, out of the 141 plugins, some wont work with WordPress, but only in WordPress MU. So when you decide between SU and MU, you might have to check with the plugins first. All plugins listed here works with SU)
Recommended BuddyPress Plugins
Check out the full list of BuddyPress plugins here. Here are my recommendations:
SEO For BuddyPress
This seems to be the only SEO Plugin out there for BuddyPress, so we got no choice. Its a good one, but sometimes too much options make things worse. Its not any easy as the All in One SEO Pack, but its a promising plugin. (I will write a tutorial for BP-SEO soon)
Download SEO For BuddyPress
BuddyPress Group Documents
This plugin lets users upload files into BuddyPress groups. A simple, install-and-go plugin. You can specify what file formats you accept via the Plugin options. Handy.
Update: This one is no longer available. You can download an old version here. Download the zip, Rename the folder to buddypress-group-documents (from messo-buddypress-group-documents-db47c2b) before you install the plugin. Once installed, go to the folder on the server and create an "uploads" folder inside the plugin folder, it would look like wp-content/plugins/buddypress-group-documents/uploads.
Now this plugin doesn't show up on the front end. You need to use the free Activity Plus plugin for this to show up on the front end.
Update 2: An awesome user stergatu has updated the Group Documents plugin to work with BuddyPress 1.5.5 and WordPress 3.3.1. You can Download it here.
Activity Stream as Blog Comments
When a new post is made to the Blog, it is posted to the activity stream so that every other users get to see it. It would read something like, This-User posted This-Post on the Blog.
This plugin, picks up the replies to this post on the stream of other users and posts them as comments to the blog posts there-by syncing both the stream and the blog.
(for a better idea, think of importing the facebook replies to a post that you shared as comments to the post on the blog)
Download Activity Stream as Blog Comments
BuddyPress Album+
This is another install-and-go plugin. This lets users upload photos and maintain photo albums. And the best part, just like in Facebook, the plugin can automatically post a activity stream update when someone uploads an image, with the thumbnail of the photo.
Users can also specify the privacy of the uploaded image. Comes with lots of options, very cool plugin.
BuddyPress Chat Component – Ajax Chat

Chat is an area that needs to see a lot of work in BuddyPress. I couldn't find any cool plugins. This one works, but its not that cool. Does the job.
BuddyPress Like
Once installed, this adds a button that reads Like to all activity stream updates. Just like in facebook, users can like the update and a list of people who likes the update can be seen.
The Like can be changed into Dig or Love or anything else via plugin options. Very cool.
Facestream
The ultimate Facebook integration Plugin for BuddyPress. Allows users to connect their Facebook account with their profile and import Facebook updates into the stream. Lots of per-user options. If you are thinking of Facebook integration, look no further.
Admins can limit what is imported and how many updates are imported per day. Need to register for a Facebook app first.
Tweetstream
From the same author as Facestream, this is yet another ultimatum. If you are looking for Twitter Integration to your BuddyPress site, you can stop googling now.
Need to register as a twitter app first. Users can import their Twitter updates and Admins can limit how many updates are imported.
Options of both Facestream and Tweetstream can be found under Settings of the user profile.
Invite Anyone
Install and go type plugin for BuddyPress that lets users invite other users to the network. He can attach a personal email along with the invitation. Invitation can also be sent for groups as well.
Admins can limit how many invitations are sent at once and choose not the let users edit the invitation messages.
TDLC Birthdays
This plugin ads a new widget to the widgets collection. When the widget is displayed on a sidebar it will show a list of members whose birthday is coming up. Also displays the avatar. Works like a breeze, comes with some options as well.
Download TDLC Birthdays
Thats it, more plugins would be out soon, stay tuned!
[Updated] More BuddyPress Plugins
BuddyPress Toolbar
A simple plugin that adds lot BuddyPress related resources to youradmin bar. Links to all setting/ tab pages of the plugin are added making managing the network a lot easier.
Achievements for BuddyPress
Make your community more engaging and interesting with this plugin. Your users could earn points for simple tasks such as commenting on posts or uploading a profile picture and so on. The healthy competition can keep the community alive 🙂
See the video on the download page, skip to minute 6 to see the plugin at work!
Download Achievements for BuddyPress
Welcome Pack for BuddyPress
When a user registers on your site, Welcome Pack lets you automatically send them a friend or group invitation, a Welcome Message, and it can redirect them to a Start Page. You can also customise the emails sent by BuddyPress so that they match your site's brand, in plain text or rich HTML versions.
These three plugins were suggested by Mason James @masonjames 🙂