Often we come across blogs with cool themes and wish we had that theme, don't we? If its a custom made theme, there is hardly a way out, but if its a Standard theme, here are two ways to get it.
Hack the Style Sheet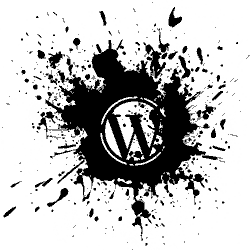 The WordPress Theme Development Codex specifies every theme to have the Theme information in the following format in the Style Sheet style.css.
/*
Theme Name: Rose
Theme URI: the-theme's-homepage
Description: a-brief-description
Author: your-name
Author URI: your-URI
Template: use-this-to-define-a-parent-theme--optional
Version: a-number--optional
.
General comments/License Statement if any.
.
*/
Thankfully, most themes have these information intact. If you open up the style sheet of the theme you can easily read off the information and download the theme.
How to open a Theme Style Sheet?
Take the source code of the page: Either right click and select 'View Page Source' or something similar depending on your browser. If you are on Firefox, pressing Ctrl+Shift+U brings up the page source.
Search for style.css and you will find the link to the Style Sheet.

Copy paste the link to your browser and you have the style sheet. Look for the Theme URI which is often where you can download the theme. If not, Google for the Theme Name and you should be able to get it.
Hack the URI
Choose an image that belongs to the theme, like the header image. Copy the image location: Right Click the header and see its Properties to find the whole link to the image.
The link reads something like:
http://DomainName.com/wp-content/themes/ThemeName/images/header.png
There you have the Theme Name. Google it.
Both these are not Fool Proof. But no one takes the pain to change the defaults. Good for us. What do you think?