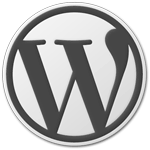 I have been bugged with some questions lately. Questions like:
I upgraded WordPress to the latest version and now my Excerpts Box is missing.
Post Tags have been removed from latests WordPress versions?
I cannot find where to add custom fields, can you help?
I checked my WordPress installation and found everything in place and that bothered me at first. Then I looked into one of their installations and found the solution really simple.
Go to your Post Editor and Look for a drop down deck called Screen Options (towards right top corner). Check the following images.

Click that and the following Deck will open up. You can Hide or Un-hide the widgets you like using the check-boxes up there.

That settles everything. Peace!