Twitter is not a chat, though it's often used as one. Users are not always online when they talk; it works like the offline messages in IM clients.
What if you need to catch someone on Twitter and have a chat? You need to know when the tweepl usually tweets. Tweet O'Clock comes to help.

Tweet O'Clock is a simple Twitter tool that tells you the most probable time to find a user online on Twitter based on the past tweets the user has tweeted. Give in the user name of the target and get the time instantly. You can choose to display the time on many time zones.
I liked the simplicity of this tool. There is not even an about page, but just a by line and a quick note on how it works. Less is often more! Kudos
Tweet O'Clock said Sunday's 6PM (GMT) is the best time to tweet with me. Shh. That's too close to reality 🙂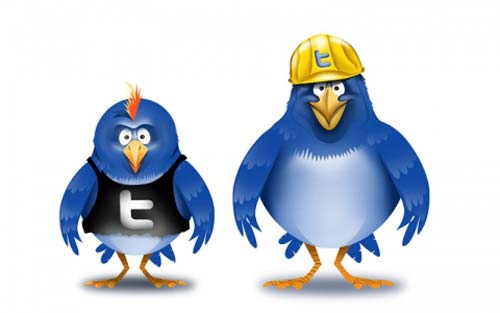 Now if you need to see where the tweets are coming from, turn to Twitter Vision. Twitter Vision probably works like this: it grabs the Common time line feed of Twitter and takes the location information from each user, thanks to the API support of Twitter. Then it displays the Tweet as callouts on a Google map on the location as specified in the user bio.
Who cares, Twitter Vision gives a graphical feedback of the origin of tweets, its fun to watch it. Oh it's a time sucker 🙁 use it responsibly 😛
If you had been reading so for and was wondering what the hell is Twitter, you should read the Twitter Starter's Guide to see find what you miss in your life.