Earlier this year, Twitter started mobile SMS updates in India with over an alliance with AIRTEL. Subscribers were charged premium rates for SMS then.
Last day I stumbled over a fresh and amazing service called SMSTweet. What's amazing is the simplicity of the concept  and that its not backed by any Mobile service provider.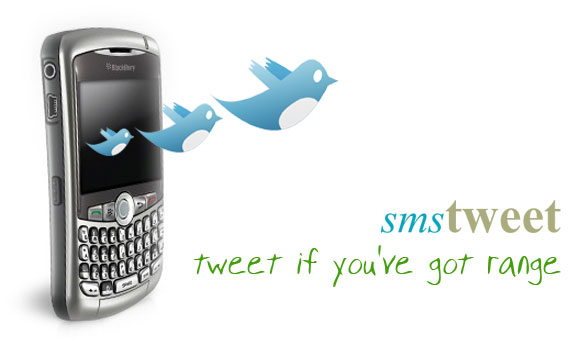 SMSTweet works based on SMSGupShup's Application development platform and Twitter API. SMSGupShup is another venture that provides various free PC to Mobile SMS, Group SMS and other Social Messaging services in India. Messages are handled by SMSGupShup, which then updates the Twitter Status over API.
SMSGupShup uses a 10 digit standard mobile number, so the SMS sent will cost you only that of a normal SMS (national SMS in some cases) and not the premium rates. So, on the front end, you can update your twitter Status at the rate of a national SMS. Check with your service provider for SMS packs to make this even cheaper.
Upon successful updation, SMSTweet replies to you with the latest @mention of yours, so you can even carry on with a conversation via SMS's.

How to Use SMS Tweets
First you need to provide your Twitter credentials to SMSTweet. Use any of the two ways to sign-in:
Using Oauth:
If you are online, you can allow SMSTweet to access your account using the 'Sign-in with Twitter' link on their homepage.
After you allow SMSTweet to access your account, you will be redirected back to the homepage. Then provide your 10 digit mobile number in the specified section on SMSTweet.
Sign-in via SMS:
Send TWEET<space>REGISTER<space><TWITTER USERNAME><space><TWITTER PASSWORD> to 09220092200
How to Update your Twitter Status Using SMS
Once SMSTweet have your details, you can start tweeting by sending your messages in the following format to 09220092200
TWEET<space><MESSAGE>
E.g.: TWEET Hanging out with friends from school. Feeling Nostalgic.
I love this thing. Simply Amazing. Hats off to Mayank Sharma, the man behind all this.