PureVPN is one of the well-known VPN providers in the industry because of excellent  and high quality service it provides. Ever since it was started in 2006, PureVPN has scaled ever newer heights by establishing various benchmarks in the industry. Because of its reputation for offering seamless VPN services, customers have got no hesitation in subscribing VPN plans from the provider as speed and reliability is assured.
Moreover, PureVPN has got 50+ servers located across 14 countries giving the organization the  world-wide reach to serve customers  wherever they are and whatever their VPN requirements are. Using SSL based 128 bit encryption, PureVPN offers flawless online security to subscribers. Besides, it also provides plethora of VPN protocols like PPTP, L2TP, SSTP, IPsec, etc. All of these protocols offer different levels of security to customers depending upon their needs.
Setting up PureVPN with various operating systems like Windows, Mac, Linux, etc, is very easy and convenient. Besides operating systems, you can also configure the VPN services from the provider on devices like iPads, iPhones, etc. There are various VPN plans offered by the provider starting from 30 GB to unlimited VPN access.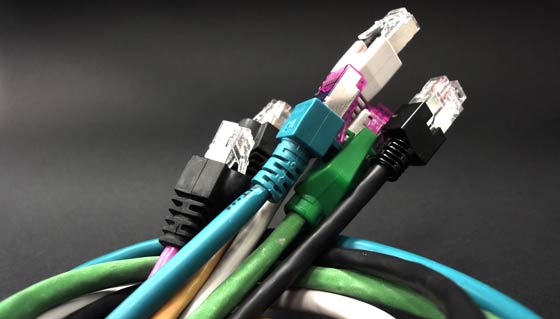 PureVPN Advantages
Being one of the top VPN providers, PureVPN delivers on all the criteria by which VPN providers are assessed. Right from infrastructure to reliability and quality of service, the provider scores over   most of the other providers in the industry. One of the biggest advantage of subscribing VPN package is for users based in countries where access to Internet is restricted. A PureVPN connection would enable such users to easily beat Internet restrictions and access restricted sites like Facebook, twitter and VOIP sites like Skype, etc.
Then, there are expats based in numerous foreign countries who find using PureVPN services par excellence. They can access numerous Geo-restricted sites like Hulu, Netflix, BBC iplayer, etc by subscribing a dedicated IP VPN from the provider.  On top of it, you are assured of getting flawless security because of using the latest VPN technologies.
As for as speed is concerned, PureVPN is noted for offering unrestricted speed with numerous other fantastic features like auto-connect on windows startups, server suggestion tool, VPN software, etc. Besides, you would get 99.999% uptime.
Appraisal of Pure VPN Speeds
Talking of speed, PureVPN is ranked as one of the best providers for offering consistently high Internet speed as compared to other providers in the industry. As the data needs to be encrypted before being sent, so the VPN service might seem a bit slower than your standard connection. But it is just a slight drop in speed which is not going to have appreciable effect on the performance of VPN service.
Costing of Various VPN Plans
PureVPN packages start from prices as low as $6.25 with 3 days money back guarantee. Moreover, users have got the choice of subscribing various plans conceived keeping in mind the requirements of wide assortment of users. The VPN plans also depend on the bandwidth provided and billed monthly with payment options like PayPal and credit cards, etc. The following VPN plans are offered by PureVPN:
 Standard Plan: $9.95 for one month
Pure Gold Plan: $15.00 for one month
Unlimited Plan: $18.00 for one month
Tunneling Protocols Supported on PureVPN Packages
For offering VPN services with high level of security,PureVPN uses numerous protocols like PPTP , SSTP, L2TP, IPsec, etc. Consequently, it enables users to get access to unfiltered Internet with 128-bit encryption.
Configuring PureVPN Software
Installing PureVPN is quite easy and can be used Windows, Mac and Linux. For installation, you would just need to create a new connection from the Control panel and type in the relevant details provided to you by PureVPN. Moreover, you can find the detailed information on installation at the Pure VPN site.
PureVPN  as compared to other VPN providers
PureVPN has got many advantages over various other providers in the industry in terms of performance and quality of infrastructure. They have got 50 servers in as many as 14 countries. In terms of speed and reliability, PureVPN is ranked along with top VPN providers. If you are thinking of subscribing a VPN services, you must give PureVPN a try by getting three day money back trial offer for $6. 25.
Fabulous Live Support
Amongst the top VPN providers in the industry, Pure VPN is renowned for providing the best Live Support. The dedicated and professional staff works around the clock to ensure that there is no snag in the service. Furthermore, staff is very responsive to the issues and queries of the clients.
Bottom-line
PureVPN is recommended for numerous factors ranging from its amazing features to reliability of service. After testing the performance of PureVPN on numerous factors like speed, security, prices, confidentiality,etc, it has been found to deliver consistently on most of the parameters. As far as technical know-how and infrastructure is concerned, it is second to none in the industry. Besides, the provider offers wide variety of customized VPN packages for meeting the requirements different users. However, the pricing of various packages might not seem consistent as compared with all other customers.  All in all, PureVPN is recommended for its superb customer service, high-speed and uninterrupted access to Internet.
To Sign-up and checkout PureVPN, go here!