I have a Samsung Galaxy S2. I went on a 130 km long cycling trip this new year and use Google MyTracks app on the android to record my path. When I was writing about the trip I wanted to share screenshots, but when I searched for an app, I found that most apps work only on rooted phones and other apps that claimed no rooted didn't work for me.
Rooting was not an option. Other options called in for too much work so I dropped the idea of screenshots.
Last week I came to know that on an iPhone, screenshots come as an inbuilt feature (yeah, too late to know that) and pressing the home button + the power button would take a screenshot. That's neat.
Screenshot on Android Gingerbred (2.3)
Today morning, I tried the same combination on my S2 and to my surprise it worked! Here is what I took (from the Google Sky Map Application: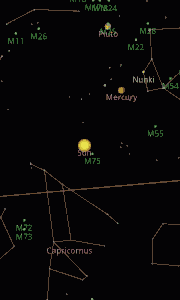 On Samsung Galaxy S2 (running Android 2.3.3), to take a screenshot: Press the Home Button + the Power button together. Note that my phone is NOT rooted. The screenshot was saved in a separate folder and can be accessed through the gallery.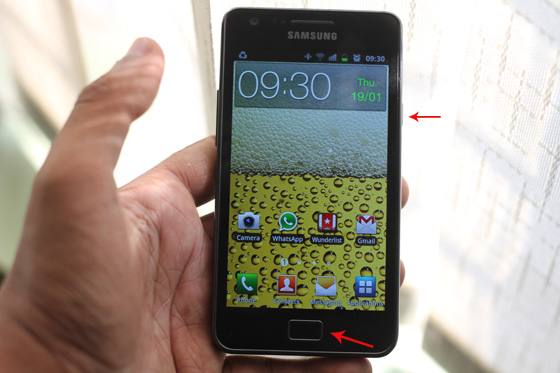 This came as a huge surprize to me, because no one ever mentioned anywhere about this inbuilt feature. I found this video today that says its possible and he is using a Samsung Galaxy Ace. And he is using the home button + the back button to get this.
Now, I am wondering if this is a feature that is available only on Samsung Phones. Someone check it on your Android and share? The key combination would be different depending on your phone, so please try some other combos.
Screenshot on Android Icecream Sandwich (4.0)
Screenshot comes as a bundled (and I think a stated) feature on the latest version. The key combo is going to be different for each phone I assume. Holding the home button + volume down should work on most phones.