I came across a nice little 8 page ebook and found it fascinating. (I wouldn't have read it if it was too huge in the first place.)
This ebook, is called Marketing Apple – 5 Secrets of the World's Best Marketing Machine.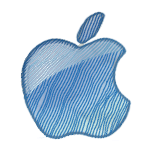 The author, Steve, has worked with Apple for quite a long time and has helped Apple in many of its Marketing Strategies. He has worked with other Multi National Corporations as well.
I dont think I have to talk much on this, enjoy the ebook. Steve Jobs has always been an inspiration, you have heard The Steve Jobs Speech, haven't you?