As I was jotting down 8 of my most favorite logics or thoughts that I use in my life, two logics that I use with the internet crossed my mind.
These are just common sense, but thinking it this way, makes some things a lot easier.
#1 Everything Soft is Designed for the Nobie user.
This comes handy when I deal with new stuffs online.
If you look around at software both online and offline, the user-interface is designed in such a way that even the most non-techie user can use it. I am not talking of everything, but in general this applies to everything made for the common consumer.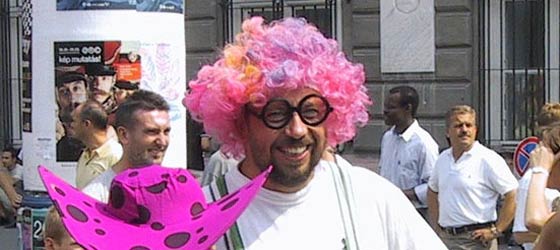 For instance, take the case of a Software Installer. Once you open the Installer, you get a welcome screen that says You are about to install This-Fantastic-Software ver 3.0 on your computer. Click Next to continue.
The wizard takes you through each step, one after the other. An experienced don't need this. He would be happy if he got all the options on a single screen (like a Jet Cockpit). Saves time and looks geeky.
Obviously, the software developers doesn't expect all their users to be the pro's. And they want their software to sell. Will everyone buy it if it's hard to use? No.
The Moral of the story: Everything is designed for the Dumbest User. If you look around, you can figure out anything on yourself. And when you get stuck, there is Google. (Thanks to all the bloggers around, even the simplest of the simplest topics are documented well)
Action Point: Stop being afraid of new software's and tools, give it a try.
#2 Everything that you see in your browser, can be Downloaded
Okay, so how do I download Google?
I wish I knew a way to download Google Search Engine. You do not see Google on your browser, what you see is a server rendered user side of the software. What ever you cannot see cannot be downloaded, sorry.

Think about Music Files, Videos and Photos. Orkut blocked the right-click menu in photo galleries so that users wont save photos, but we know to save them, right? We know how to download Youtube videos too.
If you can see it online, you can keep it offline! Comes handy at times 😉
Do you have anything similar? I am interested!