A guest post by Nitin Aggarwal. If you wish to write one, check out the guest-posting guidelines and details.
By now, you have probably read a multitude of information about the benefits of blogging, article marketing, and using social media for your Internet marketing campaign. When you see the big picture, it can quickly become overwhelming, making you realize that it is difficult to do it all yourself.
So where does outsourcing come into play?
Outsourcing is both a dangerous and invaluable topic when it comes to marketing your company online.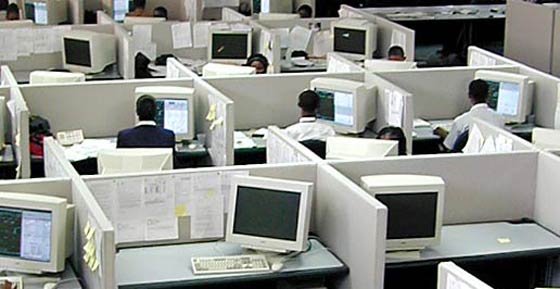 We are all well aware of clicking on an Ezine article, only to find it written with horrible grammar and in broken English. This is one of the dangers of outsourcing cheaply because many people will pay non-English speaking writers a ridiculously cheap price to mass write articles to submit to a number of directories.
To shed light on this issue, this is an old link building tactic that should no longer be relied upon to promote your business. In this day and age of search engine optimization and Internet marketing, you can no longer depend on spammy tactics of submitting hundreds of articles to one directory in the hope of building back links to your website.
Instead, you have to marry the best of both worlds together by putting out a large amount of useful content (the keyword here is useful) that people will want to read, link back to, and continue to circulate to their friends. This means that when you choose writers or individuals to work on your social media campaign, you need to be willing to pay a fair price for people who know what they are doing. If you are going to skimp on the cost of your outsourcing by paying for low quality articles, then you can only expect low quality results in return.
So this brings us back to the question as to whether or not outsourcing is ideal for a blogging and social media campaign? The answer is a resounding yes if you make educated choices in who you outsource to.
Let us pick up writing as an example. Writing is one of the best areas to outsource because many people do not have the time, means, or talent to do it themselves. In fact, we are all well aware that content is what makes the Internet go round, so if you are able to create a relationship with a quality writer who will continue to provide you with content on a regular basis, then you are set up for success.
Here are the steps that many people take in outsourcing to promote their online business:
Sign up for a virtual assistant or freelancing website to begin looking for quality writers and marketers to outsource to.
Ask all writers and marketers for samples of their work, and make sure to communicate with them beforehand about their availability, prices, and willingness to offer a discount for bulk work.
If possible, choose several writers for a single project to see who responds best, writes well, and is the most professional. This will allow you to handpick your top writer or team of writers that you want to create a relationship with. When it comes to choosing a writer to outsource to, of course, they must have talent, but many times, being prompt, reliable, and professional will go a long way versus serious talent in a writer. Food for thought.
Continue to employ your top writer as a member of your staff to blog, write articles, guest blog, and even write press releases to make sure that word about your company is available on the Internet in any and every venue.
Of course, outsourcing can be used for other purposes, like managing your marketing campaign, managing your social media profiles, creating an SEO campaign for you, or even for your virtual assistant. As an online business, outsourcing is more valuable than ever before because it saves you much more money than having a physical office with a staff that you pay each day. This is precisely why many more online businesses are turning to outsourcing, and more and more quality writers and marketers are beginning to freelance online because of this opportunity alone.
So what is the bottom line when it comes to outsourcing?
Be selective, know what you are looking for, and be willing to pay a fair price for quality work. If you don't yet have the budget to create an outsourcing campaign, start small by purchasing a few quality articles from writers as a much better use of your money than buying poorly written articles in bulk that will only be a waste of space on the Internet.
The Author, Nitin Aggarwal is from Offshore Ally. Offshore Ally is a virtual assistant and outsourcing company that helps internet marketers by assisting them in various blogging tasks. Offshore Ally has dedicated internet marketing assistants to help with SEO and blogging. You can find more info on their website or catch up with them on twitter at http://twitter.com/offshoreally