A guest post by Jason. If you wish to write one, check out the guest-posting guidelines and details.
So, you've decided to launch a website or blog and you'd like to get the word out there. It's time you submit your first press release to let everyone know what's new about your site and why he or she should visit. Your angle can really be as simple as the launch of the site.

You can submit more than just one press release to increase exposure for your site. The first press release can be the launch of your site and any additional press releases for new newsworthy activity on your site like a product release or new information.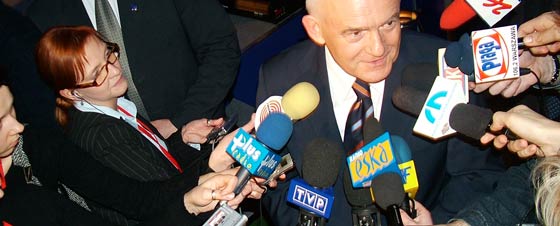 Typically you should wait until after you've created content for your site with approximately 10-15 articles or sufficient content for your product or service. Make sure you understand niche marketing and choose the proper keywords in your anchor text. You don't want to regret choosing poor anchor text or none at all.
An example newsworthy title may be something like… Arun Basil Lal of millionclues.com generates 192,000 twitter visitors in a single day.
Benefits of a Press Release:
Link building to improve your rankings.
Generate some traffic and alert search engine spiders.
Exposure, potentially Google News, Yahoo, etc.
Anchor text links from authority PR sites
Where Should You Go For a Press Release?
PRWEB – I'd go with them minimum $80 submission on a newer site. This includes a basic link back to your site with no anchor text and is usually enough to alert search engines while obtaining some backlinks. For a larger site you can choose a more expensive package and include anchor text in your links.
WEBWIRE – I'd go with the $20 submission and it includes several backlinks with anchor text of your choice. Choosing Webwire to submit a press release on a new site is usually the better bang for your buck.
Choose a newsworthy angle for your site or product.
Hiring an expert to write your press release should yield better results.
Research keywords you're trying to rank for and include proper anchor text.
Don't let yourself be fooled in to thinking this traditional method is not worth your time or money. A friend of mine used to own WidowPC back in 2005 and he submitted a press release announcing their product the Sting 917X2 as the first ever dual core laptop. The results were incredible and way beyond his expectations.
Even engadget.com picked up the story, you can see it here: WidowPC's Sting 917X2 claims to be the world's first dual core laptop. Shortly after the story hit my buddy at WidowPC was contacted by the CEO of dell and nearly sold the company. Dell decided to purchase their competitor, Alienware, instead but he did end up selling the company later for a handsome profit.
The author, Jason is an experienced web marketer who has learned ways to make extra money using niche marketing and search engine optimization. After working as an accountant for years, he has learned how to make money online without having to go to work every day for someone else.