A guest post by Yo Noguchi. If you wish to write one, check out the guest-posting guidelines and details.
There are certain demographics that tend to like receiving and viewing emails more than others. Sure, easily accessible information on products and services are beneficial to all subscribers but they are especially helpful to moms who tend to have more on their plate than your average customer.
Reminisce about the woman who brought you into this world, remember her compassion and endless love for the family, then with compassion, try these 5 great tips for email marketing to moms.
1. Time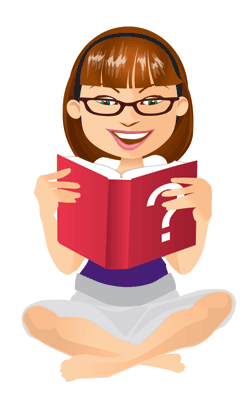 Moms are busy! They spend their days multitasking and juggling chores while selflessly tending to the needs of their families. By creating emails that pertain to special deals and specific products of their interest, you can save moms from having to conduct the research on their own. Every second you can spare them from having to navigate through websites or drive around to different stores for the best deals is a moment more they can spend with their family.
When a mom can check her inbox to find the best prices on the things she's interested in, she can spend more time focusing on the things that matter more to her, like raising her children.
2. Family
Remember that moms don't just buy products and spend for themselves. More often than not, they're out looking for deals that benefit the entire family. Make sure that your emails are marketed towards products and services that appeal to the entire family, not just moms.
This unique demographic allows for your email campaign to include content that transcends the limitations set for gender specific markets. Take advantage of this and use insider information to spin products or services meant for both genders.
3. Mind your P's and Q's
Although it is important for a newsletter to reflect your charming personality, it's more important to be mindful of your audience and to display your content appropriately.
Always refrain from topics that may be offensive to the audience or that may be distasteful. Take the time to develop a tone of voice or writing style that best suites your intent and for god's sake, no swear words! Don't make mom have to get out the soap!
4. Research
Consumers will often do research on items before they decide on which product to buy and where to buy them. Moms are no different.
Emails that you send to a mom's inbox are at the starting point of a thorough price comparison process and investigation into the details of listed products or services. The nature of moms can't be changed, but your email marketing campaign can be altered to better serve their needs.
Exceed their expectations by making content as easily accessible as possible and spare them the time they normally waste conducting research.
5. Cover your mistakes
As my mother used to say, "everyone makes mistakes."
The important part is how you recover from them.
Mistakes are bound to happen. The best line of defense against them is to plan ahead for mistakes to happen. Make sure to have solutions for common errors in your campaign so that when they do occur, you'll be ready to cover the mistakes.
Don't just brush mistakes under the rug. In fact, tell your co-workers about them so as not to make the same mistakes twice.
Not every mom is going to be interested in receiving emails about products and services, but there are plenty of moms who are. Depending on your line of work, this is the mother of all sales demographics and really, should be treated as such. Use these 5 tips to better suit your email marketing campaign for moms.
The Author, Yo Noguchi is a well-known blogger and email marketing expert for Benchmark Email, one of the world's global email marketing services. He has written for Technshare, madimmarketing.com, work.com, and other websites.