A guest post by Mike Thomson. If you wish to write one, get it touch with me and we can discuss the details.
When was the last time you actually telephoned a person and spoke to them directly? A few days maybe? For some, especially teenagers, the phone portion of a smartphone may be sorely unused for many days at a time. The phenomenon of texting and instant messaging has created a world of typists instead of talkers. How did the world transform so drastically?
According to the New York Times, texting began in December of 1992 when an engineer sent a text saying "Merry Christmas" from his computer system to a friend's telephone. Although it would be many years before texting became synonymous with cell phones, the process was available and has been exploited ever since.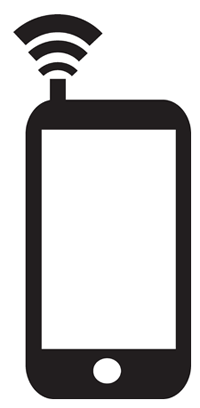 Texting and instant messaging have practically replaced the common telephone conversation; banter can be silenced and confidential between the two parties without the fear of someone overhearing the information. But this also has a major drawback: the information is in writing. Messages can be forwarded to others and transferred to computers. If anything, the conversation may now be available to the public at large, especially if it is placed on the Internet.
However, texting and instant messaging are not necessarily the bane of the modern world; emergency notifications can be sent out to local residents. For example, a tornado outbreak could occur near a town, and the local authorities can post an emergency alert to Facebook or other social website, that has push notifications sent to smartphones, such as BlackBerry owners. The safety of local residents can be secured faster than a loud resounding alarm bell.
Cell phone carriers have embraced the texting and messaging phenomenon. And why not? It is yet another form of data service that the companies can charge a fee for, along with Internet browsing at a premium. However, the texting and messaging world is still evolving. The BBM Generation is accustomed to the immediate dissemination of thoughts and events, via social media and text transmission. This constant stream of information is a defining feature of the their social reality. These services will become downgrade from a premium to a standard in no time.
Arguments for and against texting and messaging practices abound, especially for pre-teens and teenagers. Some experts argue that this technology is creating an anti-social generation; kids are no longer bonding in person or over the telephone through countless hours of gossip. In contrast, other experts are arguing that the constant contact through messaging and texting are actually bonding people in a closer way than in the past. For example, a person may have a family member that passed away. Some friends may be unaware of this event and hear about it many days or weeks afterward through obituaries or idle gossip. Texting, messaging, and social media alert friends and family members immediately upon hearing the news. As a result, the grieving person has an instant support group.
As technology grows, texting and messaging may evolve into different forms, but the phenomenon will most likely continue. New short hand languages have grown (BTW) and emoticons are normal text ;). Society should embrace this form of communication for its benefits, rather than its drawbacks.
The Author, Mike Thomson, writes for a local newspaper column in London about mobile broadband and smartphones.