If you go to the market, you can find so many Android phones and can easily switch from one to other or buy your first Android phone. Still there are few phones that stand above the other phones. Reason behind those better phones is their enhanced features, like decent software, excellent specifications, and other much more improved functions. On our new technology blog and below you can find best 10 best Android phones of 2014.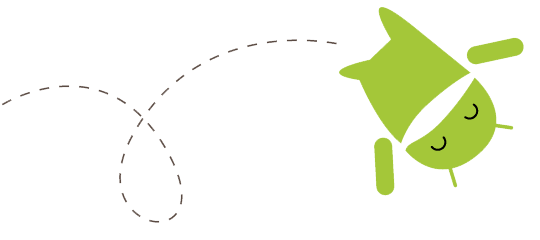 Before discussing the 10 best Android phones of 2014, you should know that to buy an Android phone, must examine/consider the internal memory, processor speed, display size, number of cores, display resolution, battery timing (big issue in smartphones), and yeah their design too.
HTC ONE M8
Top best phone of 2014 HTC One M8, it has an excellent processor of Snapdragon 801. Because of this processor its camera is loved by the users and intensely boosted battery. This phone process photos very fast, even the front camera is very quick.
Its design, camera, sound and software everything is perfect, there is no other Android phone in the market which can compete with it. Use whatever you like to do in this phone, movies, gaming, browsing, messaging, or photography.
LG G3
The best thing about LG G3 is its 1440 x 2560 QHD resolution display, it is a phone that still has a real future. It also has a Snapdragon 801 processor with 2.5 GHz quad-core spec, 3 GB RAM, apps, games and latest widgets that make this phone better.
SAMSUNG GALAXY NOTE 4
It's been four years Samsung is making Galaxy Note series, in 2014, they have again made an outstanding super-sized smartphone. This phone has 5.7-inch QHD display with AMOLED screen, 3 GB RAM, 2.7 quad-core processor.
SONY XPERIA Z3 COMPACT
Sony gave everyone a big surprise by launching the one of the smaller handset with superb specifications, some people say it is an accident done by Sony. It has quad-core 2.5 GHz Snapdragon 801 processor with Adreno 330 GPU, exquisite battery and 20.7 camera.
SONY XPERIA Z3
Xperia Z3 is the successor of Xperia Z2 and was released after 6 months of Z2 launch. What Sony did is improved the features of Z2 and made Xperia Z3. After doing it, they were able to take good numbers of market shares of Android phones. Xperia Z3 has 3 GB RAM, 2.5 GHz quad-core processor, and Adreno 330 GPU.
MOTO X (2014 VERSION)
Moto X 2014 version is way much better than its 2013 version. It has 5.2-inch 1080p large screen, 13 megapixel camera, 16 to 32 GB internal memory, 2 GB RAM, Snapdragon 801 quad-core processor and some new default apps in this phone makes it one of the best 2014 Android phone.
ONEPLUS ONE
The biggest surprise, which everyone got is from this phone OnePlus One. It was announced by a new company and came into one of the best Android phones of 2014.It has 5.5-inch HD display, quad-core 2.5 GHz and 3 GB RAM with the very low price compared to its competitors.
SAMSUNG GALAXY S5
The Samsung Galaxy S5 is an excellent phone and reason behind it is 5.1 inch fantastic display, Snapdragon 801 processor with super-fast speed, and cutting edge performing 16MP camera. It also has some other functions like fingerprint scanners, heart rate monitor and waterproof chassis.
GOOGLE NEXUS 5
Nexus is a chain especially for that user who don't know much about Android phones, can go for its chain as it is personally Google's brand. It has Full 4.95 inch HD screen, 2 GB RAM and quad core processor. It has an average battery time and an 8MP camera.
SAMSUNG GALAXY ALPHA
Samsung is not famous for its new mobile designs, but with the launch of Galaxy Alpha Samsung was able to break that statement. Galaxy Alpha has 4.7 inch of screen with AMOLED 720p Super display, 2 GM RAM and 1,860 mAh battery. The best thing about this set is Samsung's Exynos 5 Octa-core processor, from which 4 cores are for low power processing, and other 4 core are for supercharged performances.
This is a Guest Post from Jessica. She blogs at Zahipedia.net