I recently got my hands on ScottMarshall.co.uk. Being a creative agency, their website was loaded with high resolution images that looked good on a retina display.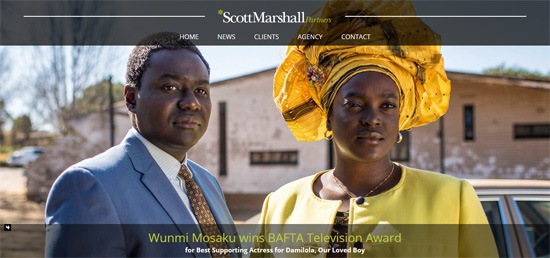 However, the site weighed 23 MB!
The problem was that the client was using uncompressed massive images that were primarily shot for print campaigns.
Since this was going to be an on-going process, simply optimizing the images on the website was not going to help.
Action
Given the nature of the website, it was okay for the website to be heavy. But not 23 MB heavy.
I started off by optimizing the existing images on the website.
Then I installed necessary plugins and setup accounts so that new uploads would be optimized automatically.
This gave the website a noticeable increase in performance. I tested the website with my favorite load time optimization tools and took the following actions.
Moved around JavaScript so that they were loaded on the footer.
Enabled browser caching on the server.
Removed query strings so that files could be cached.
Results
When all was said and done the website performed far better than before without making any structural compromises.
Total page size came down to 3.93MB from 23MB. A reduction by 83%
Fully loaded time came down to 4.7 seconds from 10.8 seconds. Moving JavaScript to the footer meant that even before the site was fully loaded, the site was quite readable.
Before And After
Here is the before and after comparison of the GTmetrix reports.
Want Similar Results For Your Website?
You might be leaving money on the table because of a slow website. People are more impatient than ever, especially on mobile devices and a slow website is a death sentence for any online business.
If you have a slow website and you want me to take a look, please get in touch. I will evaluate and let you know what needs to be done and how much it will cost you. You pay only AFTER you see results.
For most websites this wouldn't take more than a couple of hours and I will be setting up tools that will help your website run efficiently.